Are Padma Lakshmi & David Spade Dating?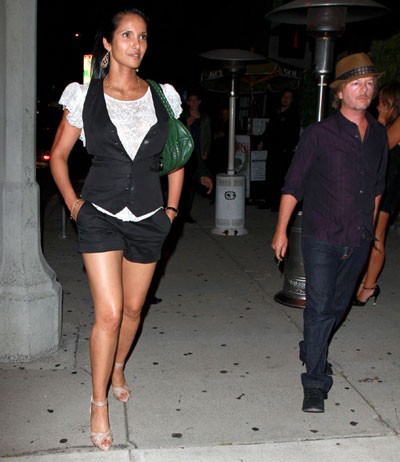 Padma Lakshmi and David Spade did their best to look like they weren't together when they left Koi in West Hollywood last night.

Padma - the ex-wife of controversial British author Salman Rushdie - and the diminutive U.S. funnyman tried to walk aprt from each other, but ended up together in Spade's jeep.
Padma had a baby girl named Krishna in February. The Indian-born TV chef, 39, announced in October she was expecting her first child, branding the pregnancy a "medical miracle" after years of struggling with endometriosis.

She has refused to name the father of her baby, but recent reports suggest he's venture capitalist and Columbia Business School teacher Michael Dell.
See more photos of Padma here!