Are Justin Timberlake And Olivia Wilde Dating?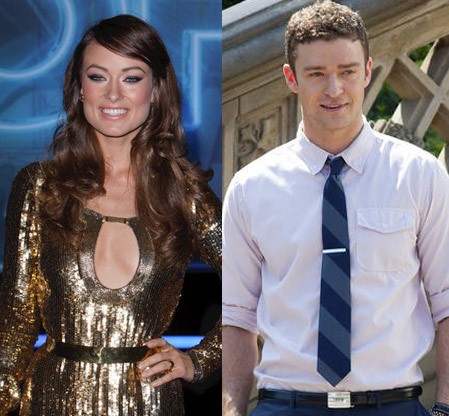 Justin Timberlake and Olivia Wilde were spotted getting pretty cozy together at the Roxbury in Hollywood on Saturday night. Justin, 30, and Olivia, 27, each ended their previous relationships earlier this year - Justin split with longtime girlfriend Jessica Biel in March; and in February Olivia announced she was separating from her Italian prince husband Tao Ruspoli after eight years of marriage. She filed for divorce shortly after.

"They were dancing, whispering, he had his hand on her back and shoulders and they were together all night," an insider tells UsMagazine.com. "His arm was around her, they were talking closely, just the two of them... Justin and Olivia were there with a group, but weren't talking to anyone else."

They began their night in the VIP section of the Roxbury before moving outside at around 1am.
But despite what seemed to be a genuine interest in each other, a friend of the couple told PopEater that Justin and Olivia "just wanted to have some fun" and that their evening "wasn't romantic."
It seems like these things always start that way though.
The couple are set to star together in the upcoming sci-fi film Now, about a world where time has become the ultimate currency and humans have been genetically altered to cease aging when they turn 25-years-old; however they die at 26 unless they can buy their way out of it. The film also stars Amanda Seyfried.
Click for more great Olivia Wilde pictures:
Click for more great Justin Timberlake pictures: