Are Chloe Sevigny And Pauly D Dating?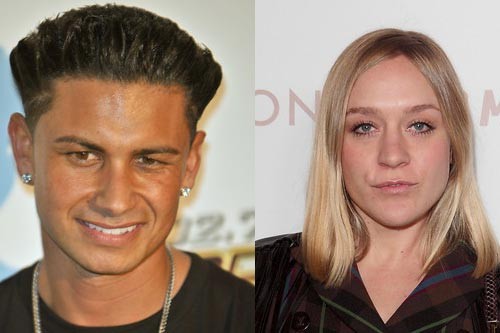 Rumors are heating up that Chloe Sevigny could be dating... DJ Pauly D? The pair were spotted together at a recent New York Knicks game and appeared to be getting along very well.
While the two did not have any displays of public affection, the two were chatting all night while watching the game in the front row and had smiles on their faces the entire time. It remains to be seen if it was a happy coincidence that the two had tickets next to one another, but they hit it off anyway!
What do you think? Would these two make a good - albeit unlikely - couple?
Click Here For More Chloe Sevigny Pictures