Arcade Fire Sings 'Heart Of Glass' With Debbie Harry At Coachella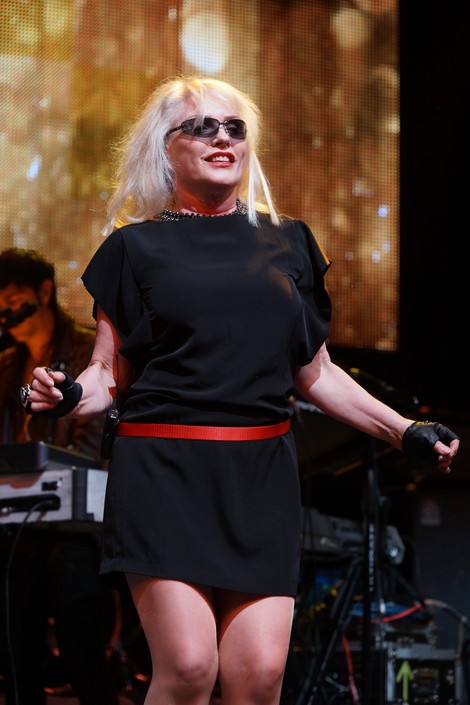 Arcade Fire surprised fans at Coachella on Sunday by performing with Blondie singer Debbie Harry. The band headlined the last day of the music event's first weekend.
A man wearing a suit made of shattered mirrors introduced the group, who launched their set with hit song "Reflektor." Later, frontman Win Butler introduced Harry to the stage to perform Blondie's 1978 classic track "Heart of Glass," and the crowd erupted in cheers.
Harry sang with Regine Chassagne and then did some backing vocals on "Sprawl II (Mountains Beyond Mountains)."
Harry told concertgoers "Cruise on, motherf**kers" as she danced around the stage while waving multi-coloured streamers.
Harry later tweeted a photo of herself on stage with the group, writing, "Well that was fun Thanks Arcade Fire and Coachella... Blondie 4ever."
Well that was fun Thanks @arcadefire and @coachella #BLONDIE4EVER pic.twitter.com/5gkLRxOllx

— Debbie Harry/BLONDIE (@BlondieOfficial) April 14, 2014