April DVD Releases: 'Avatar,' 'Crazy Heart' & More

Fans around the world will soon be able to discover every detail and relive every moment of James Cameron's "Avatar" in the comfort of their own homes. But there are plenty of other new DVD releases this month:
April 6
Bad Lieutenant: Port of Call New Orleans - Buy it.
Nicolas Cage, Eva Mendes, Val Kilmer, Fairuza Balk
Apparently this is one of those "Good" Nicolas Cage movies. Worth a watch to see why everyone is so excited about his appearance in the upcoming Kick-Ass.
The Collector - Skip it.
Josh Stewart, Michael Reilly Burke,  Juan Fernandez, Andrea Roth
Lord of the Rings Trilogy Theatrical Versions (Blu-ray) - Depends on what your saving throw modifier is.
April 13
Pirate Radio - Rent it.
Philip S. Hoffman, Bill Nighy, Rhys Ifans, Nick Frost
It does enough right to warrant a viewing, but not enough to place it with classic rock and roll films.
April 20

Crazy Heart - Buy it.
Jeff Bridges, Colin Farrell, Maggie Gyllenhaal, Robert Duvall
The Dude's first Oscar win is being released on 4/20? This can't be a coincident.

The Lovely Bones - Rent it.
Mark Wahlberg, Rachel Weisz, Susan Sarandon, Saoirse Ronan

The Young Victoria - Rent it.
Emily Blunt, Jim Broadbent, Mark Strong, Paul Bettany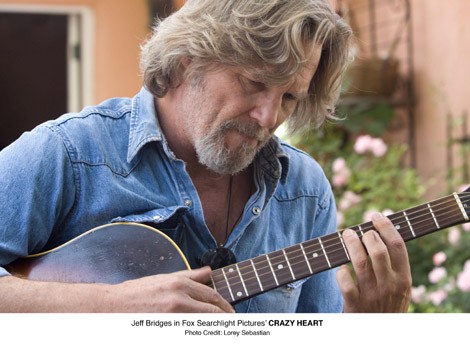 April 22

Avatar
Sam Worthington, Zoe Saldana, Stephen Lang, Sigourney Weaver

Buy Pocahontas and Dances With Wolves first. Then, if you still want it, buy this movie. It's not like Cameron needs any more money.

April 27

It's Complicated - Rent it.
Meryl Streep, Alec Baldwin, Steve Martin, John Krasinski

The Imaginarium of Doctor Parnassus - Rent it.
Heath Ledger, Christopher Plummer, Lily Cole, Andrew Garfield
It may be too much Gilliam for the general public, but any fan of Brazil should enjoy this film, Heath Ledger's last.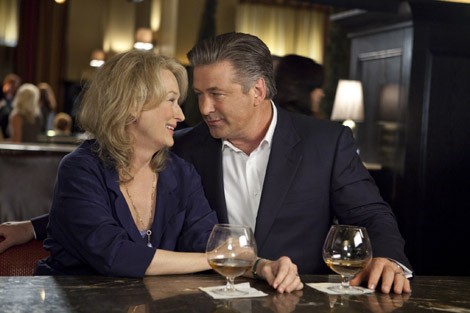 Story by Shawn Martin
Starpulse contributing writer