AP, Other Media Outlets Want Release Of Justin Bieber Police Videos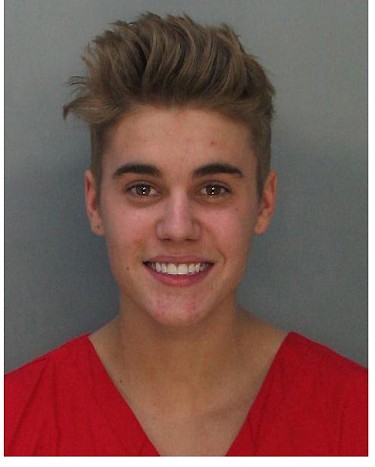 The Associated Press and other media outlets want Florida police to release videos made of Justin Bieber following his arrest in the state last month.
Bieber was arrested on Jan. 23 in Miami after he was allegedly drag racing with singer Khalil Amir Shrieff. He pleaded not guilty to misdemeanor charges of DUI, resisting arrest and driving with an expired license.
The AP and other news organizations believe there is no legal reason why they can't access the videos made after the singer's arrest.
Bieber's attorneys want a Miami-Dade County judge to withhold the videos until they can review them.
A hearing is set for Thursday morning.
Meanwhile, a Miami judge has ruled Bieber must appear in court to be deposed and questioned over a 2013 incident in which photographer Jeffrey Binion alleges the singer ordered his bodyguard to attack him.
The singer is also selling his home in Calabasas, Calif., after butting heads with his neighbors over partying and loud music. He has since moved into a mansion in Atlanta, Ga., near his mentor Usher.