AOC E1659FWU [REVIEW]: An Instant Buy for Anyone Lusting After a Second Screen
We've all wished of having dual monitors—but do you really want to pay the price that often comes with it?
That's where the AOC E1659FWU comes in. Ignore the terrible name and focus on how it's a near 16-inch monitor for only $139.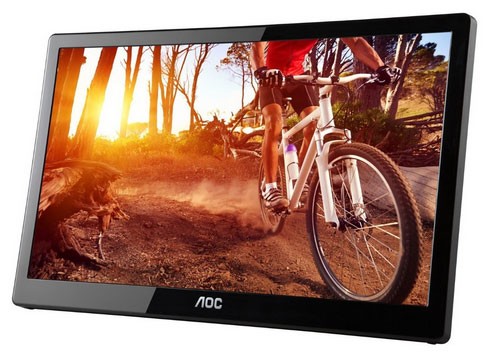 This isn't a monitor that should live on its own. You'll want to plug it into your desktop computer, as I did, and "extend" your computer area to it so you can use it for other windows and programs while you keep the main stuff on your existing computer screen. Or you'll want to plug it into your laptop to use as a separate presentation screen.
You could even use it as a digital photo display, or if you're like me, for when you want to watch a video or listen to music while doing work. I'm currently using it to display the product fact sheet while I write my review on my main monitor.
It's a fairly large screen measuring 15.6". I preferred it in portrait mode given the size of my desk and existing monitor, but you might prefer it in landscape. The kickstand in the back felt solid and I never worried that my monitor might tip over.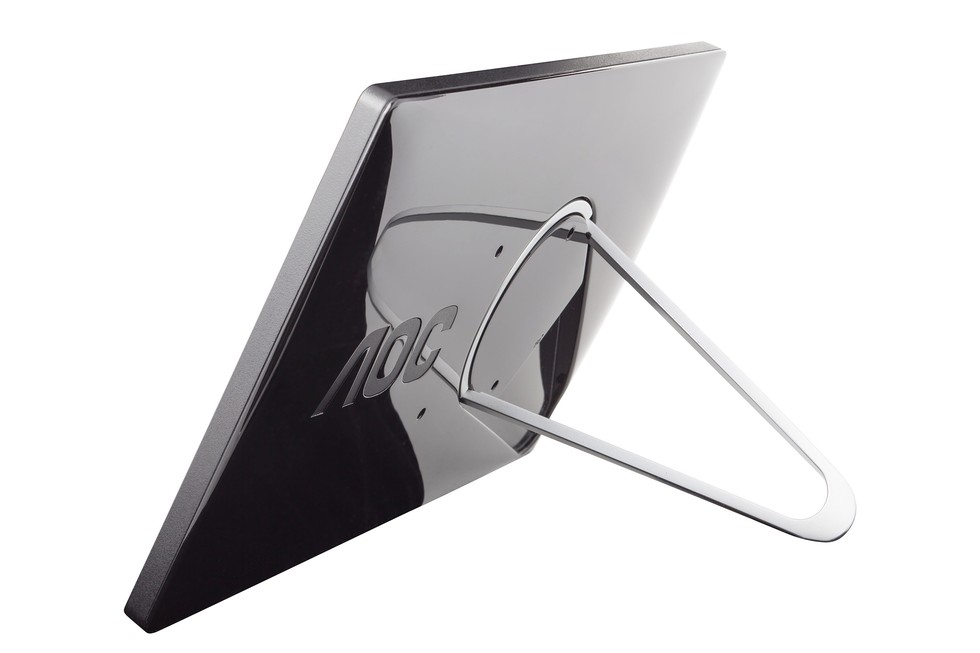 Set-up is quite easy, especially if you have USB 3.0. The monitor is also compatible with both Mac and PC. It even comes with a carrying case for easier portability.
One thing to note—if you're powering the screen via a USB hub as I did, you might want to shut it off when your computer is not in use. Otherwise your screen will flicker ever few seconds with the AOC logo. In fact, you're probably best not plugging it into the hub at all as sometimes the screen won't be able to draw enough power.
That aside, this is a great unit and a phenomenal price. That price alone makes it an instant buy to me for anyone looking for a second screen.
* Disclosure: A review unit was provided by AOC for the purposes of this review. *