Antonio Banderas: 'I'm Happy With Melanie'

Antonio Banderas has dismissed rumors his marriage to Melanie Griffith was on the brink of collapse before her stint in rehab last year - insisting he "never" considered leaving his wife.

The Mask of Zorro star married Griffith in 1996, but their union was rocked in 2007 when the former drug addict became dependent on prescription pills which she was given after a skiing accident. The Working Girl actress was admitted to rehab in 2009 and is now free of her drug habit.

Spanish-born Banderas was rumored to have given his wife an ultimatum - asking her to kick her addictions or face a divorce - but Banderas is adamant the situation never reached that stage, and it was Griffith who made the decision to enter rehab.

He tells Britain's Hello! magazine, "Melanie was the one who decided to get treatment. I can't give Melanie ultimatums. First, because I'm not like that. And second, because she wouldn't let me. In 15 years we never discussed that (divorce). We've had rough times like anyone has, and we've had fights. We're a normal couple with ups and downs. But we've never gotten to that point. Never. I'm happy with Melanie."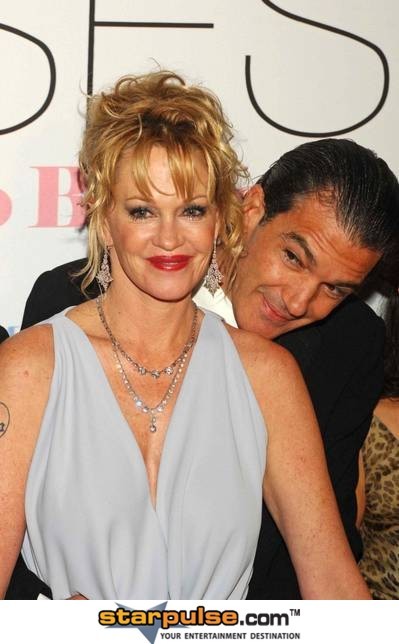 Click Here For More Antonio Banderas Pictures