Antoine Fuqua Working On Tupac Shakur Biopic

Training Day director Antoine Fuqua is bringing slain rap legend Tupac Shakur's life story to the big screen.

The star's mother, Afeni Shakur, has been locked in a bitter battle with film production company Morgan Creek since November, 2008 after she reportedly backed out of negotiations to turn the rapper's life into a movie. The case was due to be heard in court this year but the two parties appear to have settled their differences after Fuqua confirmed he had been appointed to take charge of the biopic.

He tells DigitalSpy.com, "It looks like we're doing Tupac Shakur's movie next in September, that's what I've been starting up and working on now. I've been working on that for a while with Morgan Creek and (company chairman) Jim Robinson. I just got the greenlight from him and we're going in September. I've just started to prep that."

However, Fuqua has warned fans not to expect a blockbuster movie with an all-star cast - he's looking for an unknown actor to play the lead.

He says, "I want to discover someone new. I want to discover a lot of new people if I can. Obviously I'm going to have to put some people in it that you know, just because actors have different skills. I want to go to the streets and find him anywhere he might be in the world."

Shakur, known by his stage name 2Pac, was killed in a drive-by shooting in 1996. His murder has never been solved.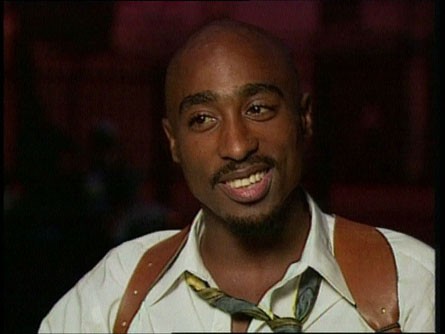 Click Here For More Tupac Shakur Pictures