Anthrax Settle Legal Battle With Former Singer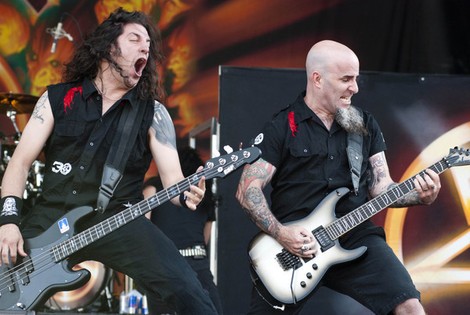 Thrash metal band Anthrax have settled a lawsuit with former frontman Dan Nelson.

Singer Nelson launched a legal battle against bassist Frank Bello, drummer Charlie Benante, and guitarist Scott Ian last year over his sudden departure from the group on the eve of its European tour in 2009.

On Monday, both parties set aside their differences in a New York federal court and came to an agreement.

Although the details of the settlement will remain confidential, Bello reportedly appeared agitated as he exited the courtroom, telling the New York Post, "I've got to put a Band-Aid (bandage) on my tongue from biting it so much."