Another New TV Series Cancelled: 'We Are Men' Axed After 2 Episodes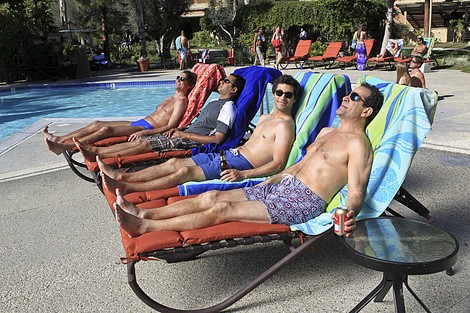 Poor ratings has resulted in another TV cancellation for the 2013-14 season. "We Are Men" has been pulled from the air after just two episodes.
Critics haven't been kind to the show, which stars Jerry O'Connell, Tony Shalhoub, Chris Smith and Kal Penn, calling it "lazy" and "outdated" when it premiered last month.
The comedy centered on four single guys living in a short-term apartment complex who unexpectedly find camaraderie over their failed romances.
O'Connell confirmed the cancellation on Twitter, writing: "We Are Men cancelled. What a fun ride. Love those guys."
The CBS show is the second cancellation so far this season. Last week, "Lucky 7" was axed by ABC after just two weeks on air.