Annie Lennox Calls For Action On Women's Rights In 2013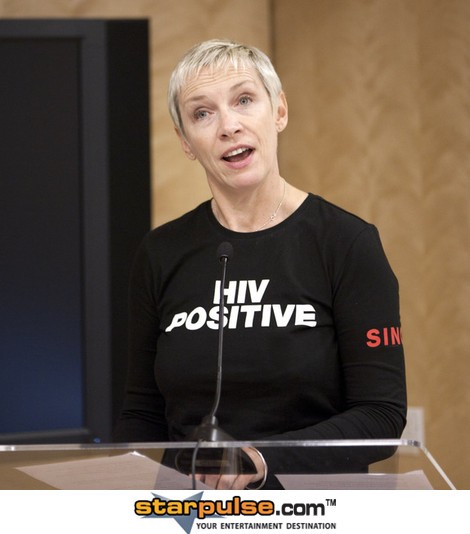 Scottish singer Annie Lennox is calling for an end to violence against women in 2013.

The former Eurythmics star rang in the new year by writing a blog championing women's rights and urging governments around the world to act now to stop abuse.

In the message, posted on her Facebook.com page, Lennox also addresses members of the media, asking for better coverage of her cause.

She writes, "Welcome to my first blog of 2013... I don't claim to have the answers as to how to solve the problem of global gender violence and abuse, but I'd like to at least try to address a couple of points... Individuals and societies need to have an open dialogue about the dark truth that exists, so that it can be brought out of the shadows, faced and tackled, rather than just ignoring it, or shoving it under the carpet.

"Media in every form... TV, radio, newspapers, magazines, internet etc... can give an enormous platform to amplify the cause, and major changes can emerge from that... Women's groups who deal with violence against women, need to be given a higher profile, through media, so that we can all understand gender violence better...

"Ostensibly, there needs to be a massive global campaign amplifying the message that gender violence will not be tolerated, bearing in mind that we live in a culture where the global industry of violence and pornography is glorified and perpetuated in films, video games and websites."