Anne Hathaway's White, Bug Eye Sunglasses - Thumbs Up Or Down?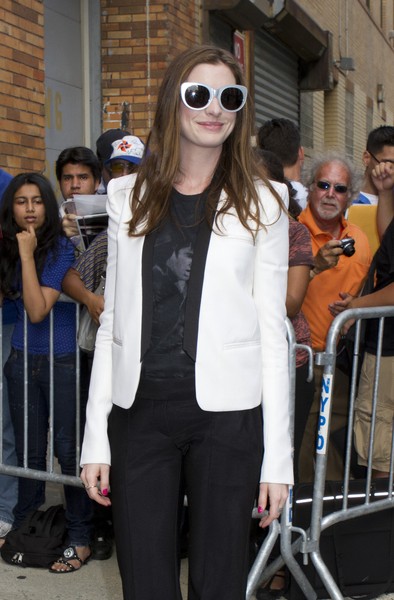 Anne Hathaway wore an Elvis t-shirt under a white blazer with white-rimmed sunglasses to "The Daily Show With Jon Stewart" yesterday. What do you think of her look?
This isn't the first time Anne has made a splash with eyewear. At the "Rio" Los Angeles premiere in April she made a statement with dark-rimmed glasses.
The actress currently stars in "One Day" about a principled working-class girl who forges a unique bond with a wealthy jet-setter that spans two decades.