Anne Hathaway's Mom Gives Actress Rave Review For Her Role In 'Les Miserables'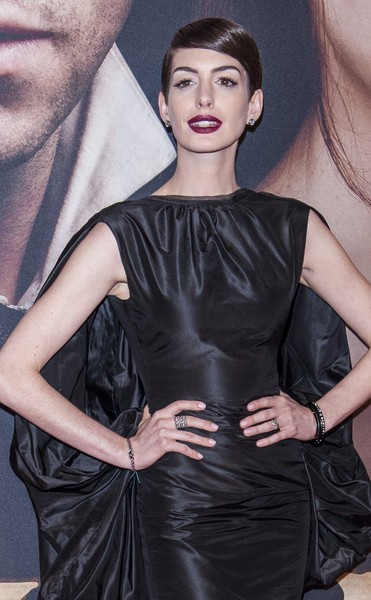 Anne Hathaway's actress mum has heaped praise on her daughter's portrayal of a desperate prostitute in Les Miserables after playing the role onstage in a touring production of the epic musical.

Kate Hathaway insists her stage performances as Fantine inspired her daughter to become an actress and she's more than impressed with what Anne has created on the big screen in director Tom Hooper's epic adaptation.

She tells the Los Angeles Times, "I know I'm her mother, but I think she's the perfect Fantine. I don't feel like I dove into Fantine as far as she did. Annie actually opened my eyes to the character because of all the research she did."

Kate also reveals her daughter almost turned her back on acting as a hopeful child star after watching young ice-skater Tara Lipinski win gold at the 1998 Winter Olympics.

Her mom recalls, "She started crying and told her father and I that she couldn't even land a Clearasil commercial, while Tara had a gold medal."

But the actress' proud mother is glad she stuck with her dreams of becoming a star: "What I admire the most about Anne is that she keeps challenging herself. She's always been that way. She just can't settle."