Anne Hathaway's Conman Ex Ready To Get Back Into Business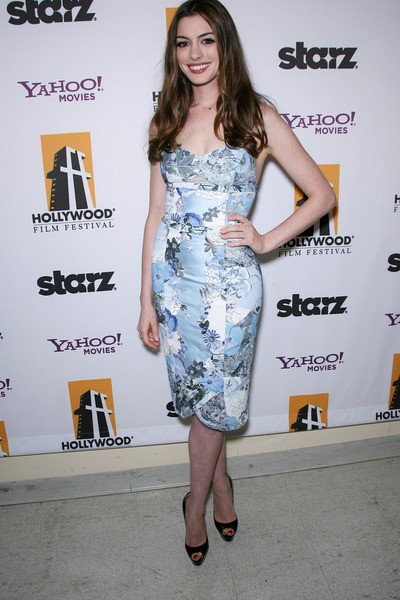 Anne Hathaway's disgraced ex is hoping to get back into the investment business after serving almost five years behind bars for conspiracy, money laundering and wire fraud.

Raffaello Follieri, who was convicted of defrauding investors out of millions of dollars, has been deported to his native Italy following his recent release from prison in Pennsylvania and he tells ABC News he's keen to move on.

He says, "I'm not trying to clear my name. I'm just try to go on and live my life."

Follieri admits he and his actress ex were talking about marriage before he was arrested and charged with spending millions of investors money on his lavish lifestyle; Hathaway promptly dumped the conman when the truth became known to her.

The 33 year old duped celebrities, politicians and even top Vatican officials into trusting him over a scheme to buy up unwanted Catholic Church properties.

According to government officials, Follieri lied to his investors by telling them he had a formal role at the Vatican and his company would have the right of first refusal on any church properties offered up for sale.

He tells ABC, "I told investors that I had relation with the Vatican. I had a relation like anybody that as a private company (sic). They want to go to the different dioceses in the United States and make an offer to buy real estate... Any other person into the United States can do that if want to go as investor and want to buy property from the different diocese around the United States. So that was my type of relation."

And, despite his downfall and the time he spent behind bars, Follieri is keen to get back into business back home in Italy.

He explains, "You have two choices. One choice is to give up and be broken psychologically forever, or stay strong and overcome it. And I choose the second one."

And, like Hathaway - who has moved on with actor fiance Adam Shulman, Follieri has also found love, reconnecting with an old girlfriend during his time behind bars.