Anne Hathaway's Belly-Baring Ensemble - Fun Or Frumpy?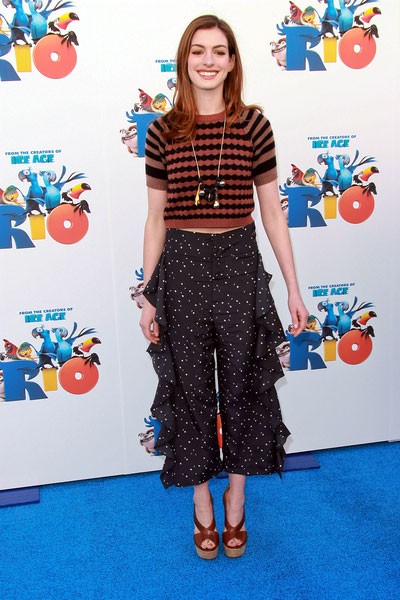 Anne Hathaway attended 20th Century Fox Studio's "Rio" Sneak "Beak" screening in Los Angeles yesterday wearing an interesting ensemble - a black and brown striped sweater and white polka dotted black pants. What do you think of her look?
In the film, a misfit macaw named Blu (Jesse Eisenberg) takes flight from his Minnesota home and soars south on a quest to explore Rio de Janeiro in this animated adventure for the entire family.
Along the way, he meets the last female blue macaw (Hathaway), and discovers what an amazing adventure life can truly be.
Anne has landed the coveted role of comic book villain Catwoman in the new "Batman" movie. A slew of Hollywood actresses were clawing at the opportunity to play the feline femme fatale after movie bosses announced plans for The Dark Knight Rises - the follow-up to 2008 blockbuster The Dark Knight.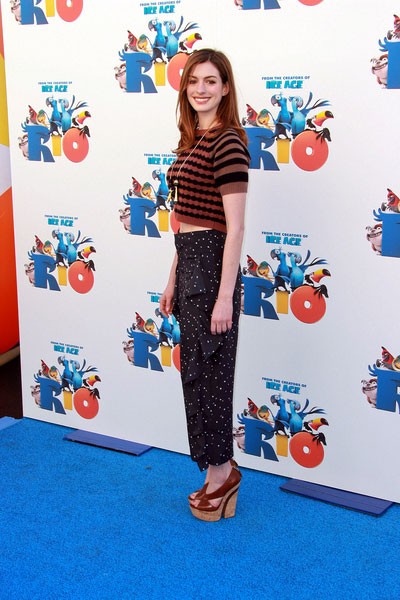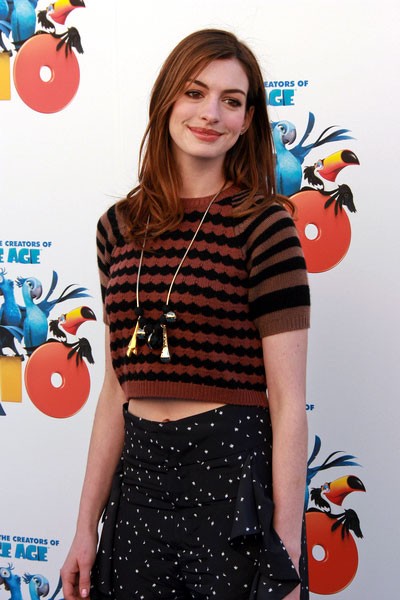 Click Here For More Anne Hathaway Pictures