Anne Hathaway Wears Cute Mittens & A Fur Hat On Walk With Hubby & Puppy In NYC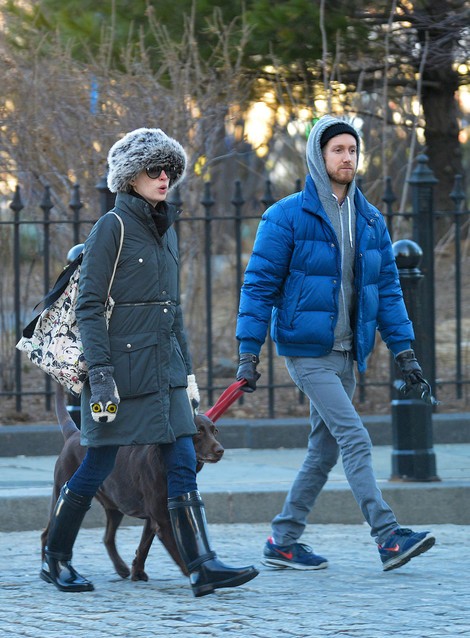 We spotted Anne Hathaway, her husband Adam Shulman and their dog Esmeralda taking a walk in New York City this past week.
Hathaway, who currently stars in the hit musical "Les Miserables," was all bundled up in a long jacket, knee-high boots, adorable animal mittens and a fur hat. The skinny star, who dropped 25 pounds for the role, appeared to enjoy the sunny but chilly day with her family.
On Christmas Day the actress spent time with her loved ones singing carols. Hathaway's mother Kathleen was an understudy for the same role of Fantine on "Les Miserables" Broadway American tour when Hathaway was a young girl.
Hathaway's film beat all other Christmas Day debuts, taking in $18.1 million, which is the top opening day ever for a musical.
See more photos of Hathaway in winter gear...