Anne Hathaway Was Horrible To Fiance During Les Miserables Filming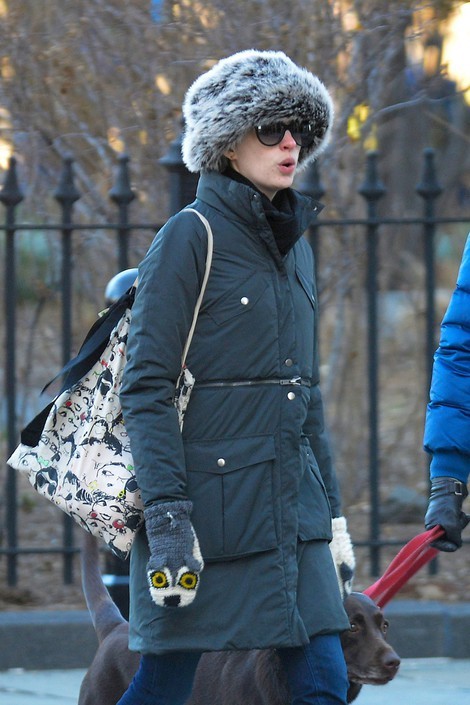 Anne Hathaway regularly snapped at her then-fiance Adam Shulman during filming of movie musical Les Miserables as she struggled to deal with the "darkness" of her portrayal of desperate prostitute Fantine.

The actress, who wed Shulman in September, threw herself into her role, shedding 25 pounds and allowing her long hair to be hacked off for a pivotal scene, and she admits her devotion to the character took its toll on her relationship - and she found herself picking fights with her partner over the smallest things.

She says, "I was a witch. I mean, I was dealing with a lot of darkness and I was starving. So I just wasn't that much fun to be around.

"There was one day when... I picked a fight with him because he wouldn't watch a sunset with me. I was like, 'Honey, it's the most incredible sunset you've ever seen, we have to go outside right now and see it.' And he was like, 'Honey, I'm on a business call. So just (give me) five minutes.' And I was like, 'Fine. That's great for you.' And I sat there, and I didn't even make it the whole five minutes. I just got up."

The Devil Wears Prada star eventually asked Shulman to give her space so she could focus on the role without it damaging their romance.

She adds, "I realized I was being really unfair to him and that even though I was in a negative place, I couldn't let it affect our relationship. And also, I needed to go further into that negative place to play my character, and I love him so much that I was like, 'You're making me happy. You're keeping me up and I'm clawing to the sides of my life and I need to fall into a pit and you need to go, honey.'"