Anne Hathaway Takes Underwear From Film Sets

"I have a bra from
Brokeback Mountain
and now I have the White Queen's knickers (from
Alice In Wonderland
). They're white and frilly and I wore them the other day actually."
Anne Hathaway
steals undergarments from her films.
Anne turned down the title role in Tim Burton's new "Alice In Wonderland" because she was fed up with playing a "pretty girl in a fairy dress." She told Britain's GQ, "I wanted the Queen to be a cross between
Debbie Harry
,
Greta Garbo
,
David Bowie
, with (a) little bit of the work of Dan Flavin thrown in for good measure."
And despite rumors, Anne will not be playing the evil Black Cat in
Spider-Man 4
.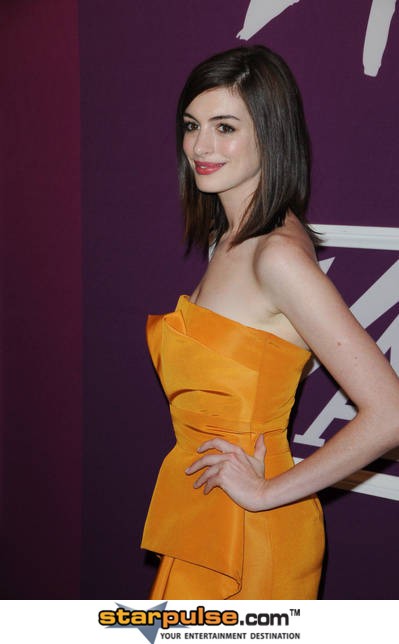 Image © PR Photos