Anne Hathaway Spends Christmas Caroling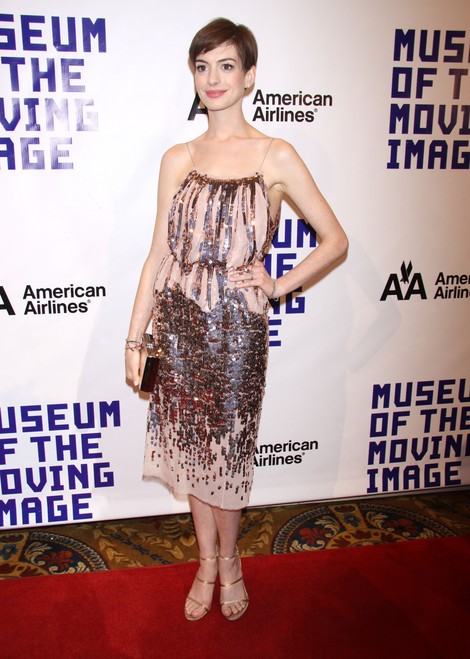 Actress Anne Hathaway showed off her vocal training from Les Miserables on Christmas Day by singing carols with her family. 
The musical movie adaptation starring Hugh Jackman and Russell Crowe hit U.S. theaters on Tuesday, but instead of sitting back and relishing her time off, she was honing her chops in her mum's living room. 
The 30 year old wasn't the only professional singer in the group - her actress mother Kathleen was an understudy for the same role of Fantine on the film's Broadway American tour when Hathaway was a young girl. 
Hathaway, whose new husband Adam Shulman is Jewish, says, "Christmas is good, we usually go and spend it at my dad's family's house and my mum's family's house. My mum's family's house is really fun because we do a lot of carolling. 
"We stay in the house and my godmother plays the piano I think once a year, and I think it's Christmas. So we sit around... and we all sing for like an hour or so. It's really, really fun."