Anne Hathaway Makes Diva Demands At Charity Event?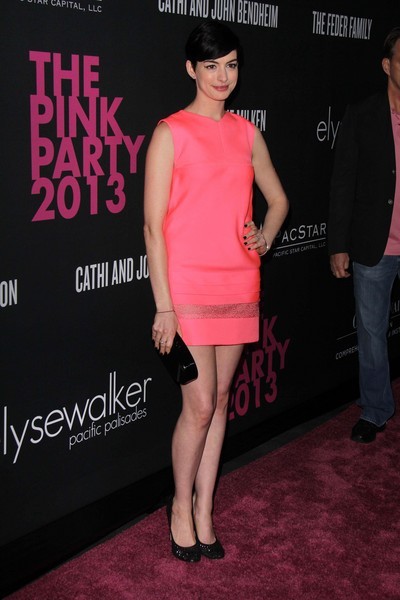 Anne Hathaway allegedly demanded photographers not take pictures of her, among other things, at a recent charity event.
In Touch reports they obtained an email detailing the demands from Hathaway's camp for the Pink Party event for cancer research on October 19 in Los Angeles.
Anne did not want any photos taken of her in the event, no questions from the press, and no one sitting next to her or in front of her to move from their seats.
The email reportedly reads: "PLEASE PLEASE
"Do not take photos of ask for an autograph from anne hathaway. Her team is starting to getting really concerned today. Please make sure none of you or your guests approach her. I know in the past our hosts have mingled in the party, but each person is different and We are trying to respect her space.
"No bloggers!!!!! Please!!!! cannot talk to her, nothing please. (forward team please help me!) Most of our celebs are happy to talk and share why cancer research is important to them so there will be other opportunities at the event.
"I will truly need all of your help!!!
"If you are sitting next to her in the front row, please make sure no one goes into to lounge :)"
A rep has told Gossip Cop, "Anne never ever would make those demands and it's so unfair to do this to her when the event itself was so lovely and she was so happy to be a part of it."
One of the event organizers also defended Hathaway, saying, "I can tell you that Anne was absolutely lovely, genuine and kind to everyone who attended The Pink Party."