Anne Hathaway Makes A 'Spectacle' Of Herself At Rio Premiere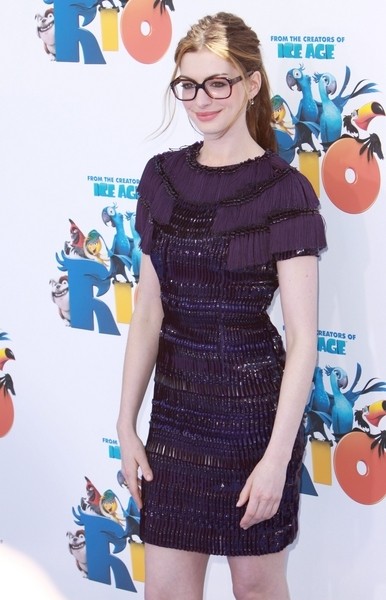 We spotted Anne Hathaway at the "Rio" Los Angeles premiere on Sunday wearing a purple beaded dresses and large dark glasses. What do you think of the bespectacled beauty?
In the animated film a misfit macaw named Blu (voice of Jesse Eisenberg) heads to Rio de Janeiro, embarks on a magnificent journey, and makes some loyal new friends. Domesticated from the time he was just a hatchling, Blu traded a life in the clouds for a contented existence in Moose Lake with his doting owner, Linda (Leslie Mann).
They live under the impression that Blu is the last of his kind, but upon receiving word that a female macaw named Jewel (Hathaway) has been discovered in Rio de Janeiro, Linda and Blu set their sights on South America on a mission to replenish the species.
"Rio" opens in theaters on Friday, April 15.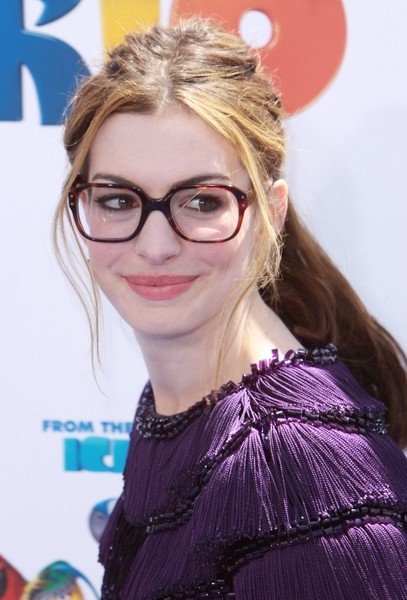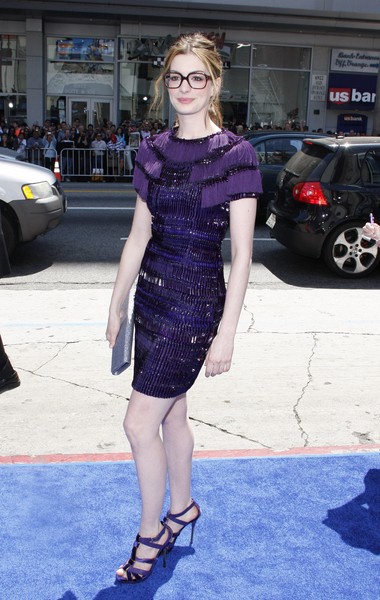 Click for more great Anne Hathaway pictures: