Anne Hathaway Looks Like A White Witch At White Fairy Tale Love Ball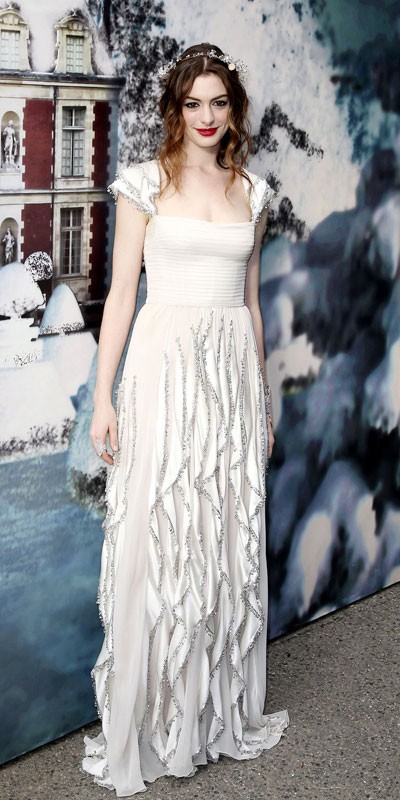 Anne Hathaway attended The White Fairy Tale Love Ball in aid of The Naked Heart Foundation, held in Chateau de Wideville in the village of Crespieres, France, yesterday.
The actress wore a long flowing white dress with silver accents and a circlet of glass and beads on her head. She definitely embraced the fairy tale theme.
Anne played the white queen in last year's very successful Tim Burton's "Alice In Wonderland.