Anne Hathaway, Kristen Stewart Dress In Drag For Jenny Lewis Video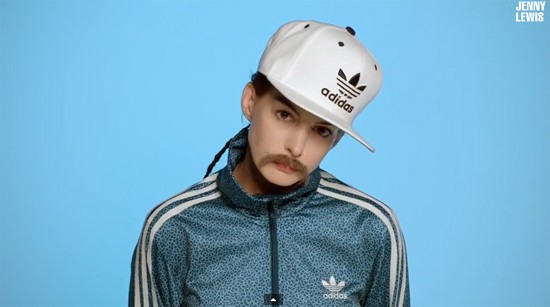 Kristen Stewart, Anne Hathaway and Brie Larson had a gender bending experience while making the new music video for pal Jenny Lewis's "Just One of the Guys."
At the start of the video the actresses actually look a bit sexy in their all-white menswear, but hilarity ensues when you see them in track suits, baseball caps, mustaches and even a rat tail.
Singer-songwriter Lewis, whose new disc "Voyager" is her first solo album in six years, told GQ of the shoot: "We screamed with laughter all day, huddled behind the monitor. I haven't laughed that hard since 'What About Bob?' came out on laser disk."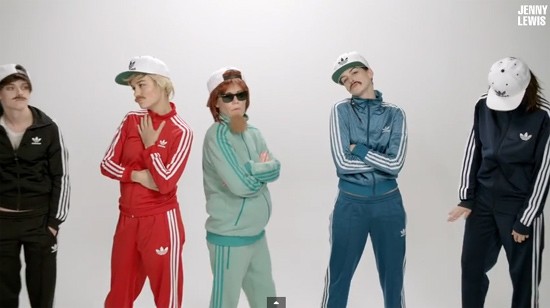 Lewis said of Hathaway's interesting look: "The rat tail was all Annie. Deep character exploration. Her dude is a bit more Backstreet Boy than the rest. Melancholy Backstreet Boy is what I think she was going for—he really feels things deeply and break dances like a motherf***er."
She is speaking of Hathaway attempt at break dancing.
Lewis, who wears a rad rainbow suit in part of the video, also goes drag. "My dude is clearly the gnarliest. He's a total d**k — like a mini [Danny] Bonaduce/[Fred] Durst hybrid," the singer explained.
"Voyager" drops July 29.