Anne Hathaway 'Devastated' After Exposing Her Genitals But Laughs Off Incident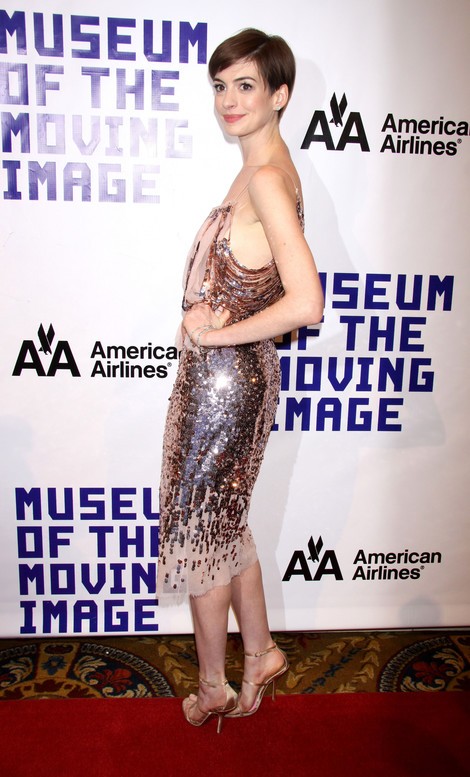 On Monday, Anne Hathaway arrived at the "Les Miserables" premiere in New York City and accidentally exposed her genitals (actually just a little bit of her pubic hair was exposed, not all of her girl parts - pics are out there if you absolutely need to see them) while getting out of her chauffeur-driven car at the Ziegfeld Theatre.
The actress wore a tight black Tom Ford dress and was later overheard telling Vanity Fair writer Ingrid Sischy how she exposed her crotch for the whole world to see (obviously she wasn't wearing any panties).
She told the reporter, "I was getting out of the car and my dress was so tight that I didn't realize it until I saw all the photographers' flashes. It was devastating. They saw everything. I might as well have lifted up my skirt for them."
But rather than dwell on the incident, the actress did the only thing she could - make fun of it. The New York Post reports she later added, "And I just thought, 'OK, where's the comedy?' It has hit. It has landed. A bomb has gone off. I think what I am going to do is whatever my next appearance is... I'm going to step out of the car in a blanket. You've got to laugh at it."
Hathaway has been doing a lot of publicity to promote her new film, which hits theaters on Dec. 25.
The dress that caused such a stir: