Anne Hathaway Apologizes For Wearing Nipple Dress To The Oscars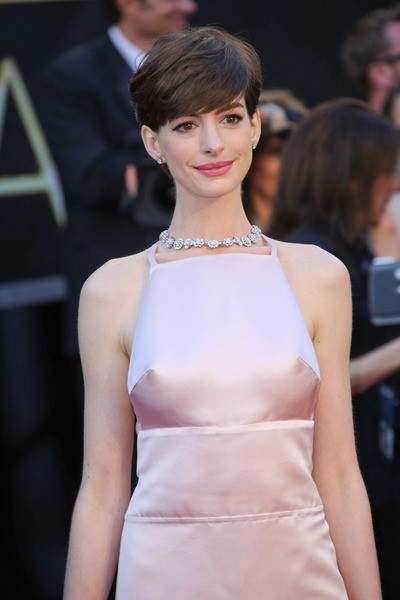 Prior to Sunday night's Academy Awards Anne Hathaway switched dresses at the last minute because she feared she would clash with another actress wearing a similar gown.
Hathaway, who won "Best Supporting Actress" for "Les Miserables," intended to wear a Valentino gown with silver embroidery. However, she wound up donning her back-up choice - a pale pink Prada gown. Several critics skewered her pick, mainly because it emphasized her nipples. The dress even earned a Twitter handle: @AnnesNipple.
The actress told People.com: "It came to my attention late Saturday night that there would be a dress worn to the Oscars that is remarkably similar to the Valentino I had intended to wear, and so I decided it was best for all involved to change my plans.
 
"Though I love the dress I did wear, it was a difficult last minute decision as I had so looked forward to wearing Valentino in honour of the deep and meaningful relationship I have enjoyed with the house and with Valentino himself. I deeply regret any disappointment caused."
Apparently, the Valentino gown she hoped to wear clashed with the one worn by her "Les Miserables" co-star Amanda Seyfried. She was also criticized for her choice due to its ill fit and washed-out color.
Hathaway is a long-time fan of Valentino. The fashion house designed her wedding dress.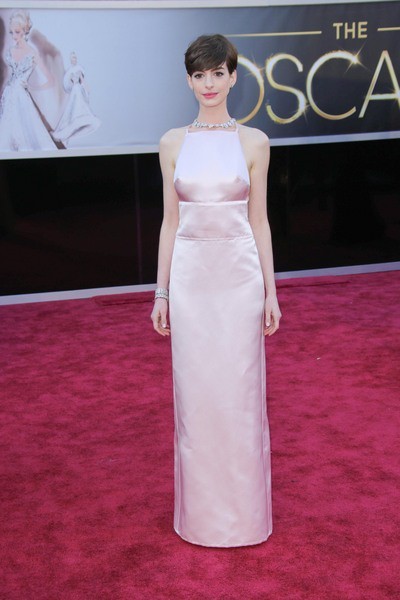 Amanda Seyfried