Anne Hathaway And Adam Shulman Wed In California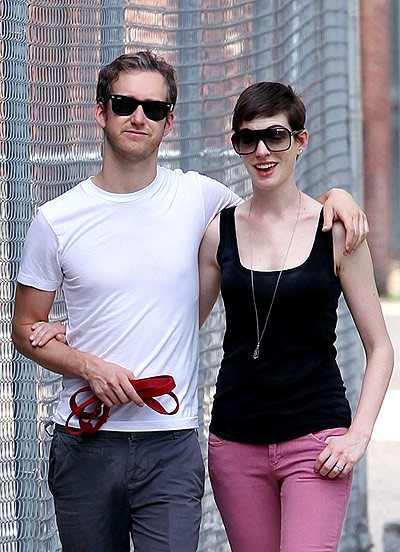 Hollywood actress Anne Hathaway married her partner of four years, actor Adam Shulman, in a ceremony held at sunset in Big Sur, California.

The couple began their wedding weekend Friday night at the Ventana Inn and Spa, where their rehearsal dinner was held; and on Saturday they exchanged vows in front of 180 guests at a nearby estate.

The bride, who wore a Valentino wedding gown, had postponed her original plans for a summer wedding this past spring because of work commitments, including finishing work on The Dark Knight Rises and shooting the upcoming movie musical adaptation of Victor Hugo's classic Les Miserables.

Shulman proposed in November and is quite a lucky guy -- Hathaway had sworn off men after her breakup from Italian real estate developer Raffaello Follieri, who was convicted of fraud in 2008. But when she met Shulman, she said she "fell in love like a fool."

In April, Britain's Daily Mail reported that the couple's nuptials were pushed back because the actress was worried about getting back in shape and wanted to grow her hair out again for the wedding.