Anne Frank's Stepsister Defends Justin Bieber: Anne 'Would Have Been A Fan'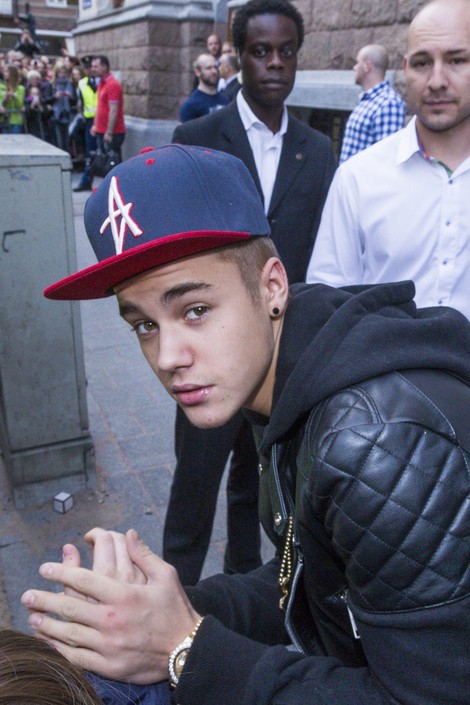 Justin Bieber has gotten a new supporter in the recent controversy over a comment he left in the guest book at the Anne Frank House in Amsterdam -- the late Holocaust victim's stepsister.

Eva Schloss has come to the singer's defense, revealing to Britain's The Sun that the girl who hid from the Nazis for two years in the secret rooms of her father's office building would indeed have been a "belieber."

"She probably would have been a fan," Schloss says. "Why not? He's a young man and she was a young girl, and she liked film stars and music. They make a lot of fuss about everything that is connected to Anne Frank."

Last Friday, while visiting the historic landmark, Bieber wrote, "Truly inspiring to be able to come here. Anne was a great girl. Hopefully she would have been a Belieber" in the house's guest book.

The singer was criticized for posting a 'self-serving' comment, however Museum staffers also defended his comments, likening his visit to an endorsement.

"We'd like to thank Justin for his continued display and reinforcement of positive, peaceful attitudes, and ask him and all others to help preserve the life, ideals and legacy of Anne Frank by spreading her universal message of tolerance and social justice for all," Musuem curators said in a statement.

Anne Frank was a big fan of movie stars and wrote in her diary how she used her collection of photos to decorate the drab hiding spot.

"Our little room looked very bare at first with nothing on the walls; but thanks to Daddy who had brought my film-star collection and picture postcards ... with the aid of a paste pot and brush, I have transformed the walls into one gigantic picture," she wrote in her diary on July 11, 1942. "This makes it look much more cheerful."

Frank and Schloss knew each other, but didn't technically become stepsisters until after Anne's death in 1945, when her father remarried Schloss's mother in 1953.