Anne Frank: Justin Bieber Fan?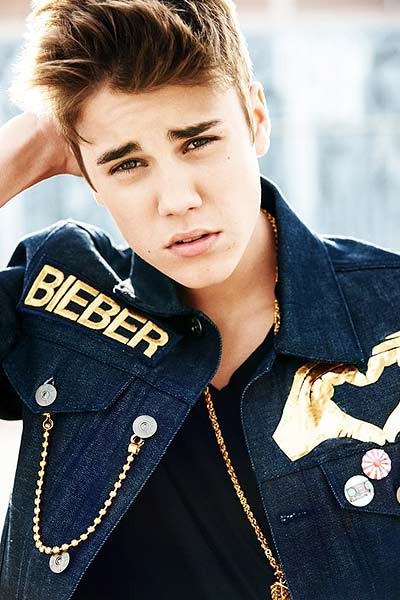 Justin Bieber can't seem to catch a break on his European tour. The singer visited the Anne Frank House in Amsterdam on Friday and added a controversial comment to the guest book at the end of his visit.

Bieber was given a private tour of the historical site, where the Jewish girl hid from the Nazis during the German occupstion of The Netherlands during World War II; and afterwards a staff member posted the note the singer wrote on the Museum's Facebook page.

"Yesterday night Justin Bieber visited the Anne Frank House, together with his friends and guards," the staffer says. "Fans were waiting outside to see a glimpse of him. He stayed more than an hour in the museum. In our guestbook he wrote: 'Truly inspiring to be able to come here. Anne was a great girl. Hopefully she would have been a Belieber.'"

The comment immediately sparked outrage online from Frank's admirers, who criticized the 19-year-old Canadian pop star as being selfish and disrespectful.

"She would've been a WHAT?" one commenter wrote. "That little idiot is way too full of himself. She's an important historical figure so show some respect."

Another visitor wrote, "Glad he went, but, the last sentence is VERY self serving. he missed the lessons of Anne totally."

Last month the pop singer came under fire for showing up late for one of his London concerts and made headlines after he collapsed on stage during another. The morning following the collapse he threatened to "beat the f***" out of a photographer.

Then it was off to Amsterdam, where he was spotted smoking pot. Next, he lashed out at his critics in an online tirade before flying home to Calabasas, Calif., where he reportedly threatened and spit on a neighbor after being called out for speeding through his neighborhood in his Ferrari at around 100 miles-per-hour.

Bieber's recent woes also include having his pet monkey quarantined in Germany and getting banned from a Vienna nightclub because of his bodyguards.
Anne Frank's diary, which she began at age 13, was recovered after the war and published. The book has become the basis for countless films and plays, and is one of the most read accounts of the Holocaust (learn more about Anne Frank at Wikipedia).