Anne Frank House Defends Justin Bieber Over Controversial Guest Book Comment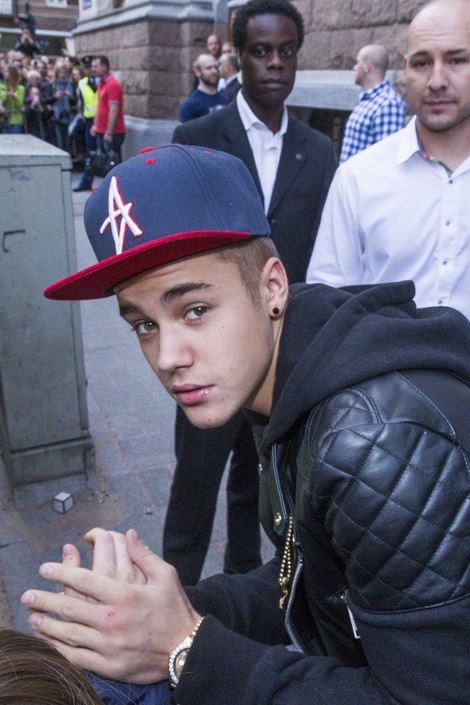 Curators at the Anne Frank House in Amsterdam have come to the defense of pop star Justin Bieber over a message he left in the museum's guest book on Friday.

Bieber's note left historians and Anne Frank enthusiasts in an uproar, bashing the singer on Twitter and Facebook; but representatives for the historical site have now come to his defense.

"He's a 19-year-old boy taking the effort to come and see the museum, and we'd like to point that out, and I think it's quite innocent what he put down," said museum spokeswoman Annemarie Bekker.

Maatje Mostart, another rep, told Britain's BBC, "He's 19. It's a crazy life he's living, he didn't mean bad... and also it's nice that he made the effort, he didn't have to come."

Bieber said he was inspired after his private tour of the House, which sparked all the criticism.

"Truly inspiring to be able to come here. Anne was a great girl. Hopefully she would have been a Belieber," he wrote, referencing his fans, aka "Beliebers."

Anne Frank's diary was published in 1947 and is the best-known firsthand account of the Holocaust from a Jewish point of view. Frank began it when she was 13, and even talks about how she used her collection of celebrity photos to make her family's stay in hiding a little brighter.

"Our little room looked very bare at first with nothing on the walls; but thanks to Daddy who had brought my film-star collection and picture postcards ... with the aid of a paste pot and brush, I have transformed the walls into one gigantic picture," Frank entered in her diary on July 11, 1942. "This makes it look much more cheerful."

Anne Frank died at a concentration camp in Germany in 1945. Would she have been a Bieber fan?