AnnaLynne McCord's Furry Fist Cuffs - Fashion Fail Or Fun Loving?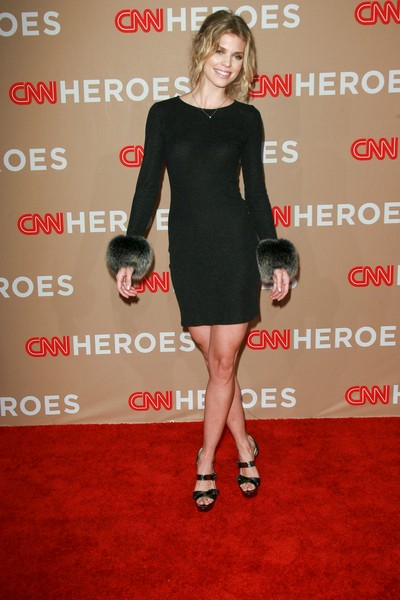 "90210" star AnnaLynne McCord attended the 2010 CNN Heroes: An All-Star Tribute in Los Angeles wearing a black dress with furry cuffs on the sleeves. What do you think of her outfit?
The actress stars in the film "Amexica" about a young boy from Mexico who is sold by a human trafficking ring to two con artists from Los Angeles with a get rich scheme. They portray him as their son, extorting money from innocent people by risking the boy's life in staged automobile accidents.

Trapped, alone with his captors, and unable to speak for himself, the boy decides to take his fate into his own hands, forever changing the lives of the people around him. Amexica takes a different approach in the exploration of human trafficking, showing the unexpected fallout of human chemistry from the captors and the victim's point of view.