AnnaLynne McCord: Short Skirt And A Long Jacket - Hot Or Not?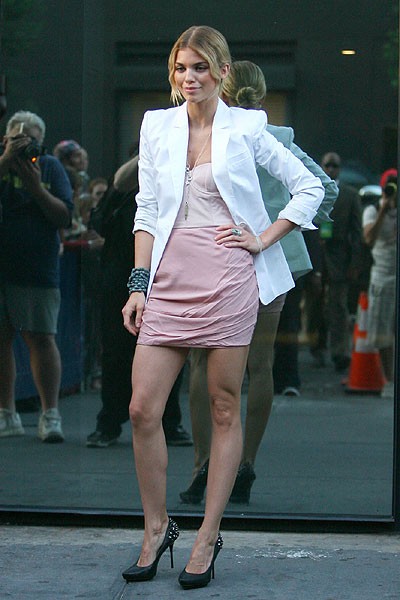 "90210" star Annalynne McCord arrived at a CW network event in New York City Thursday in a short light pink dress and white blazer. This is rather conservative for AnnaLynne, who usually prefers short, tight dresses.

AnnaLynne's show escaped the axe from CW, but the series will be moving to Monday nights in the fall, where it will provide a lead-in for the fourth season of "Gossip Girl."

According to the network, "The third season of '90210' welcomes the West Beverly kids to their senior year of high school...expectations are high, hormones are raging, and scandals are hiding around every corner. From the brightest moments of love and happiness to the darkest hours of shame and fear, senior year at West Beverly promises to be an unforgettable journey into the lives, hopes and dreams of those lucky few who call 90210 home."

"Melrose Place," didn't share "90210's" fate. The series was canceled.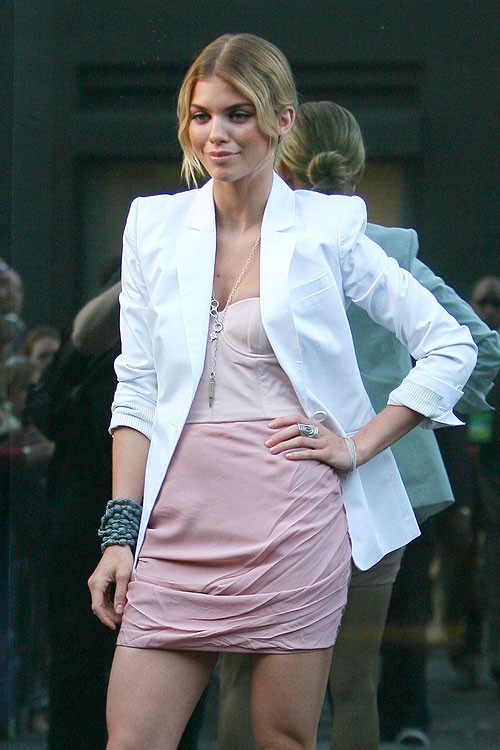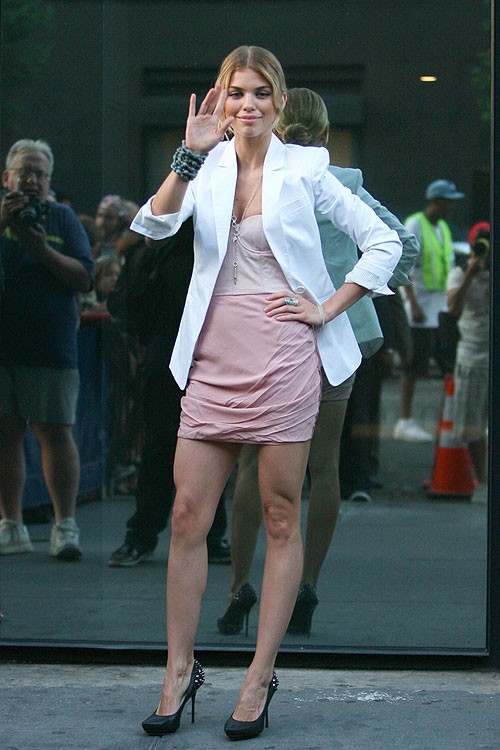 Click for more great Annalynne McCord pictures: