Annalynne McCord 'Shocked' By '90210' Axe, Found Out Via Twitter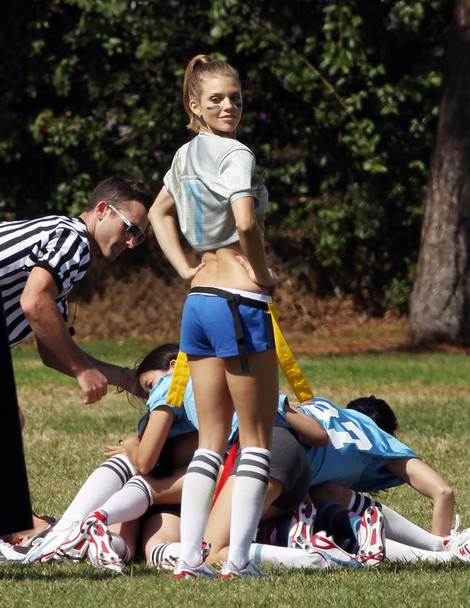 The cast of 90210 learned their show had been canceled by reading about it on Twitter. Last week, CW network execs announced that the show's current fifth season would be its last, but they didn't tell the cast directly—they let the news leak online.
AnnaLynne McCord, who plays Naomi Clark, told Life & Style magazine, "It was a shocker. We found out via Twitter - that wasn't cool at all."
Earlier this month the stars marked the end of the show during a special wrap-up party in Los Angeles, and McCord admits saying goodbye to her castmates was "emotional" and "bittersweet."
Remaining positive, she said: "We've had a great time. All things have to end and new things begin."
McCord recently expressed fears her character would not receive a "proper send off" due to the show' sudden axe, and as a result she filmed an alternative ending, which she plans to post on YouTube when the series finale airs in May.
She explained, "They rewrote the ending and I liked the original so I filmed my own ending - a surprise for the fans."