AnnaLynne McCord Reveals Skin Imperfections In Make-Up Free Twitter Photo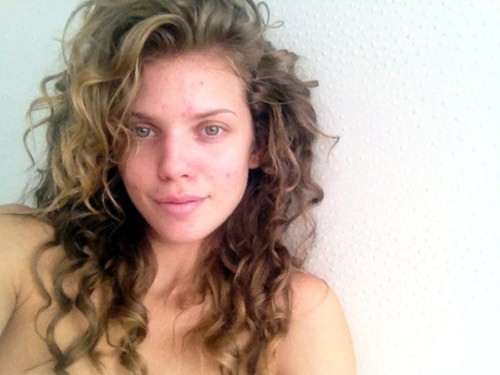 "I woke up this morning and decided I'm over Hollywood's perfection requirement. To all my girls (and boys) who have ever been embarrassed by their skin! I salute you! I'm not perfect - and that's okay with me!" AnnaLynne McCord tweeted over the weekend. She accompanied her post with a photo of herself without make-up and a bit of acne on her face.
Commentors praised the "90210" actress. One wrote, "You are a bad ass dude Love this!So many claim "no makeup" but this is legit You are gorgeous!"
Another added, "You're an amazing role model for posting this," and someone else added, "thank you for posting this,i have been one of those embarrassed by my skin ur an amazing person."
While many stars have been spotted out and about without make up on many occasions, few have released an image as startling realistic as this one. It shows she's human and struggles with pimples just like the rest of us!
We salute AnnaLynne for coming forward with her imperfections. Hollywood isn't perfect, after all!