Anna Paquin's Shiny Blue Dress - Hot Or Not?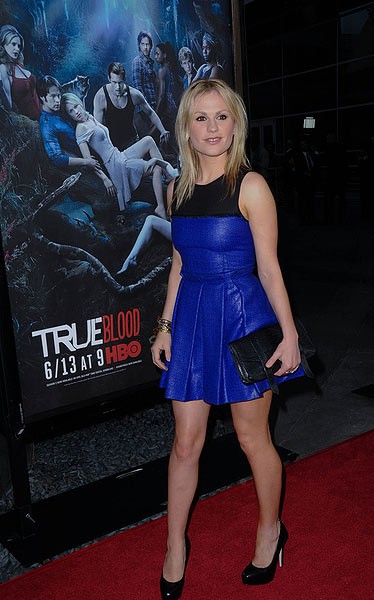 Anna Paquin showed up at the "True Blood" season three Los Angeles premiere on Tuesday in a very bright blue and black dress. She looks pretty good, but we're not big fans of the shiny material used for the frock. What do you think?

The actress, who recently stated publicly that she's bisexual, doesn't understand why her sexual orientation is such a big deal. She insists it was never a big secret.

Anna is engaged to marry her vampire co-star Stephen Moyer, and she told Zap2it, "I'm not someone who endlessly talks about her personal life for no reason, but obviously, as someone who identifies as bisexual, those are issues I really care about and frankly, I don't see why everyone doesn't care about them."

The new season of "True Blood" kicks off on Sunday, June 13, on HBO.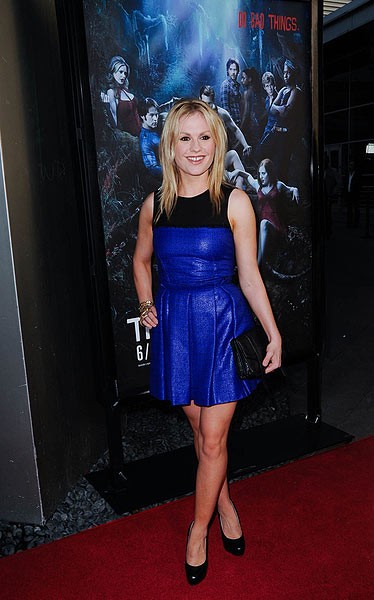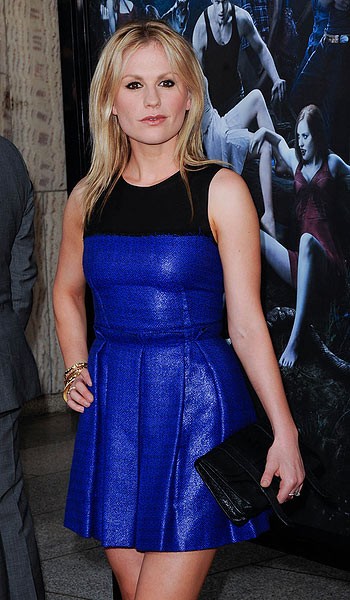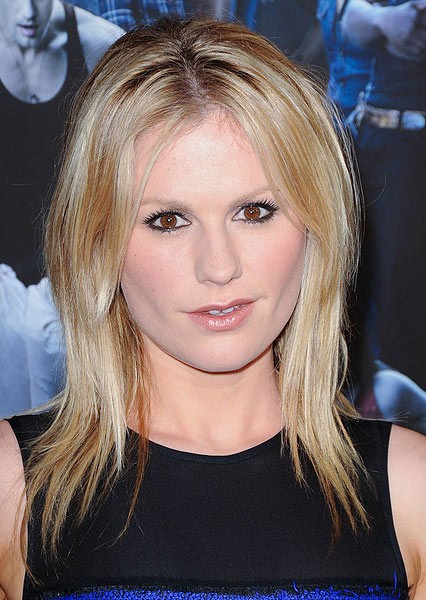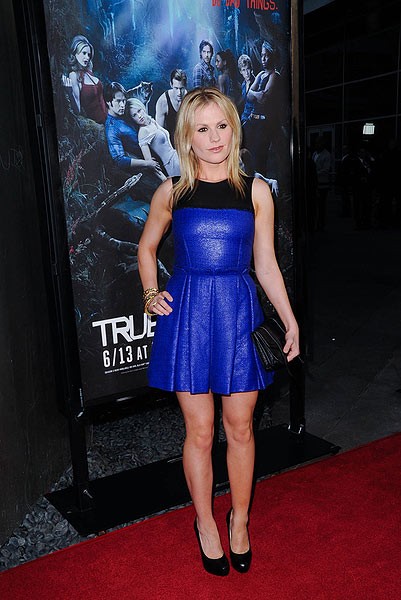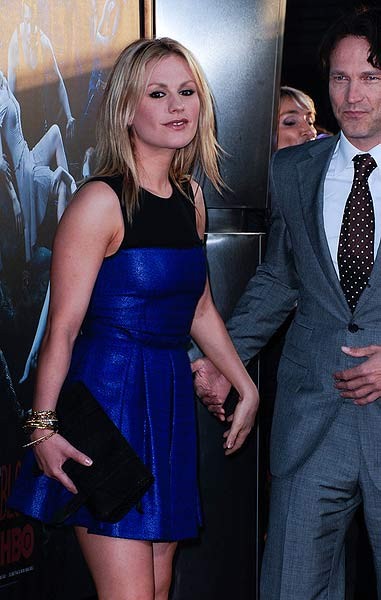 Click for more great Anna Paquin pictures: