Anna Paquin's Baby Bump & More Hot Pics From The Season 5 'True Blood' Premiere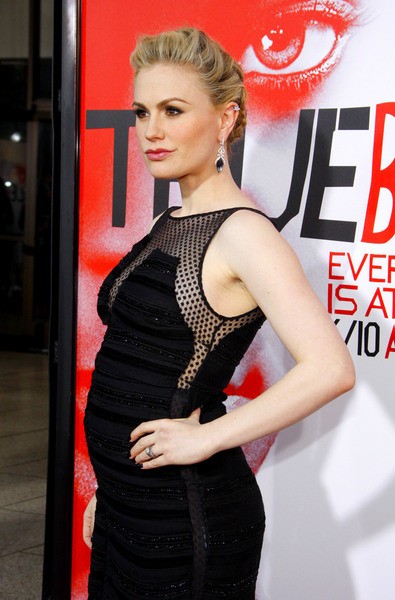 Vampire and werewolf fans are eager to sink their teeth into new episodes of "True Blood," which kicks off its fifth season on Sunday, June 10.
At the end of season four, Sookie (Anna Paquin) defeated Marnie, but her showdown with Debbie may have had fatal consequences for Tara. Meanwhile, the Bon Temps crew were approaching a new crisis with the return of Russell Edgington, their familiar friend who ended up in a what appears to be an un-permanent cement grave.
Cast members attended the season five premiere in Hollywood on Wednesday, and Paquin showed off her growing baby bump.  She and husband Stephen Moyer (who also happens to be her co-star), confirmed the exciting news last month.
See more photos from the premiere...