Anna Paquin Says Her Bisexuality 'Wasn't A Big Secret'

Anna Paquin was baffled by the furor after she 'came out' as bisexual earlier this year - insisting her sexuality was never "a big secret".

The actress, who is engaged to marry her True Blood co-star Stephen Moyer, announced her sexual orientation as part of a Public Service Announcement (PSA) taped for Cyndi Lauper's True Colors Fund, which fights for the rights of the gay, lesbian, bisexual and transgender (GLBT) community.

The video clip in which Paquin declares, "I'm Anna Paquin. I'm bisexual, and I give a damn," was so popular when it was posted on the internet, the website hosting the footage crashed.

However, Paquin is adamant she can't understand why the news was such a big deal.

She tells Zap2it, "It wasn't like it was a big secret. It was just a cause I cared about and privately supported. I'm not someone who endlessly talks about her personal life for no reason, but obviously, as someone who identifies as bisexual, those are issues I really care about and frankly, I don't see why everyone doesn't care about them."

"So when I was asked to participate in that PSA it was just an obvious, 'Well, of course I will.' Obviously I know that one person's voice doesn't necessarily do that much, but I just wanted to do my bit."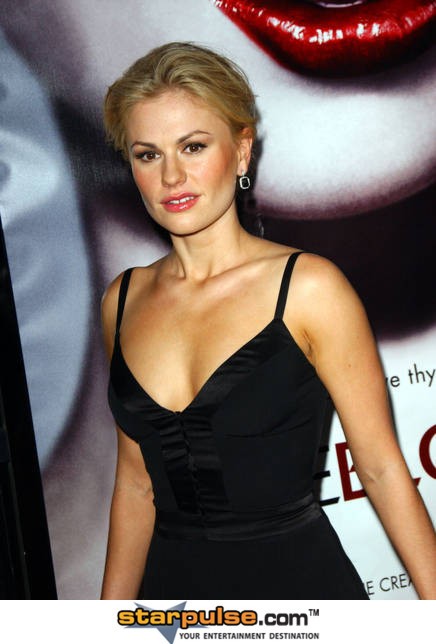 Click Here For More Anna Paquin Pictures