Anna Paquin Is Pregnant With Twins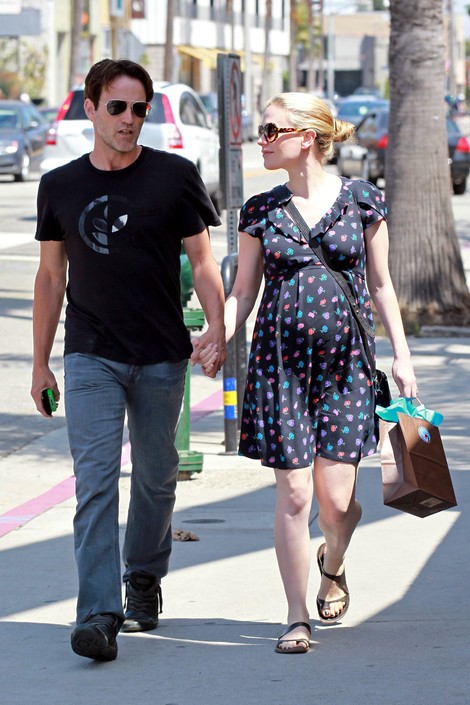 "True Blood" stars Anna Paquin and her husband Stephen Moyer are expecting twins. The couple is preparing to welcome their first children together this autumn.
Paquin and Moyer, who play lovers in the hit HBO vampire drama, married in Malibu, Calif., in 2010. Moyer has two children from previous relationships: Lilac, 10, and Billy, 12.
Their co-star Sam Trammell, who is a father to 11-month-old twin boys, told Us Weekly magazine that Paquin is expecting double trouble. He said, "I'm so excited for them. We sent them a special gift. It's so interesting that True Blood has become, like, the 'twins show.'"
Trammell and his wife have already doled out advice to pregnant Paquin. "It's harder having twins, but it's all we know. So we're trying to impart some decent wisdom. I told them to hold on tight!" he explained.
Motherhood won't slow the actress down - even with twins on the way. Paquin has several films in the works, including "Black Wings Has My Angel" about an ex-con looking to pull off an armed car robbery aided by a call girl whom he met in a backwoods Mississippi motel.