Anna Paquin Gave The Gift Of Porn To 'True Blood' Cast & Crew

Anna Paquin and her fiance Stephen Moyer gifted their "True Blood" castmates with a porn film spoof of the hit vampire series called "Tru: A XXX Parody."

She explained, "Actually Steve and I were so amused by it that we got it for everyone on the cast and crew as a wrap gift."
Stephen recently said a graphic oral sex scene in the series had to be axed because cameras couldn't get close enough to the action.

He and real-life lover Anna Paquin were game to get the vampire/human sex session on film, but it technically wasn't possible.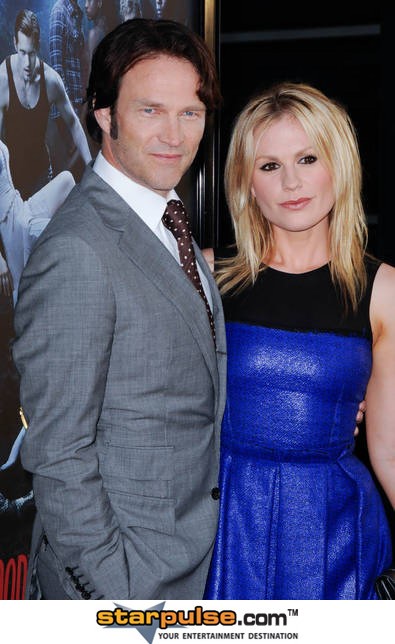 Click for more great Anna Paquin pictures: