Anna Nicole Smith's 6-Year-Old Daughter May Inherit $49 Million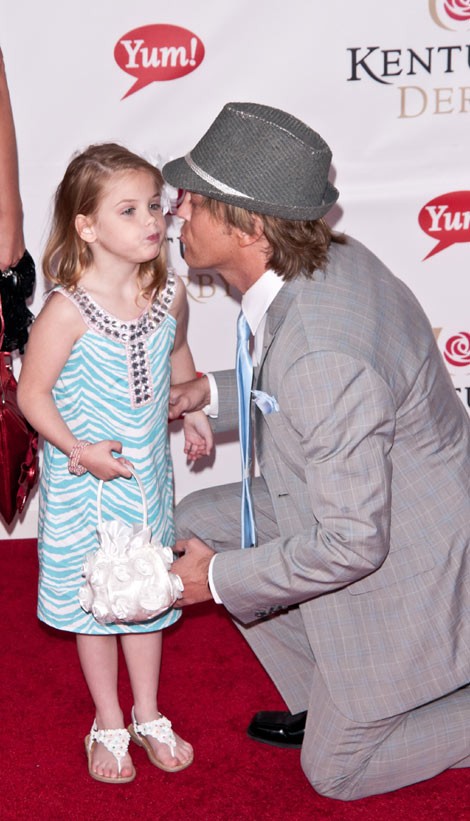 A judge has ruled that Anna Nicole's Smith's daughter, Dannielynn, is entitled to sanctions from the estate of the late model's billionaire former husband, J. Howard Marshall.

Dannielynn, Smith's son with her lover Larry Birkhead, could receive as much as $49 million.

U.S. District Judge David O. Carter found that Marshall's estate representatives had used unsavory methods to hide crucial documents from Smith's lawyers during a lengthy legal battle and ordered the executors to pay sanctions to the model's six-year-old daughter.

Marshall and Smith were married for a year when he died in 1995. Afterwards, she fought his son and other family members for a large portion of his fortune up until she died from an accidental drug overdose in 2007.

In 2011, a Supreme Court Chief Justice in Washington, D.C. overturned a prior ruling to give Smith's family $475 million. In a reverse ruling, a judge has ordered executors to pay sanctions to Dannielynn.

Phil Boesch, lawyer of Smith's estate, told Forbes.com, "This is a complete vindication of Anna Nicole's rights, and a total condemnation of what was done to her. We are confident that the amount Anna's estate and daughter Dannielynn will finally be awarded will be fair and substantial."
Meanwhile, former Private Practice star Agnes Bruckner will play the model in a new TV movie on Lifetime. The film will tell the story of how small-town Texas girl Vicky Lynn Hogan became blonde bombshell Smith.