Anna Kendrick's Strapless Blue Dress & Yellow Heels - Hot Or Not?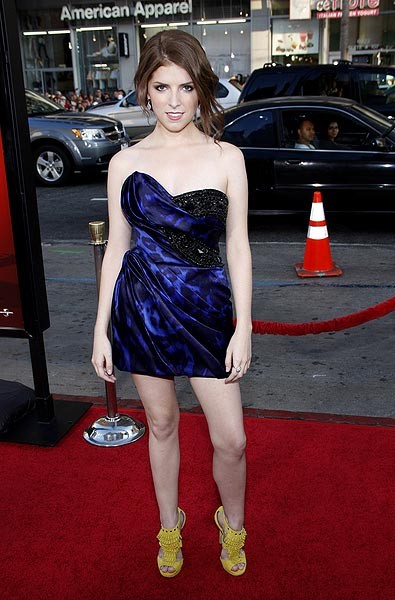 Anna Kendrick rocked the red carpet at the "Scott Pilgrim vs. the World" premiere in Los Angeles on Tuesday. The "Twilight" star wore an asymmetrical black and blue strapless dress with bright yellow heels.

We've noticed a trend lately, and it's a really good one. Many stars are avoiding the tanning salons (and the oftentimes hideous artificial spray tan) to go more au natural. They're sending a message to America - be healthy and avoid skin cancer!

Ironically, Anna is starring in the upcoming film "I'm With Cancer" in which a young man struggles when he discovers he has the disease. Joseph Gordon-Levitt, Seth Rogen and Bryce Dallas Howard (also a "Twilight" alum) also star.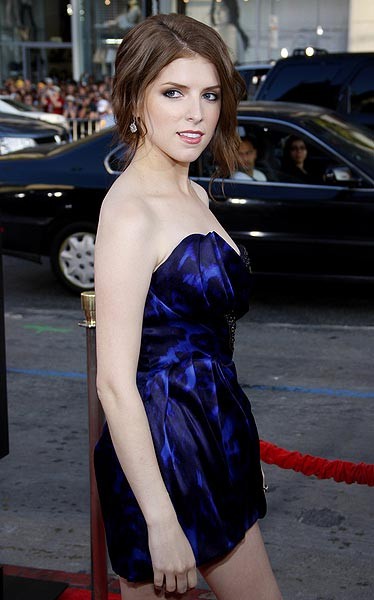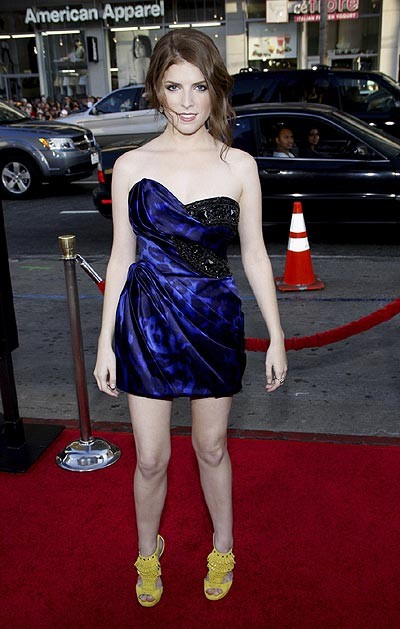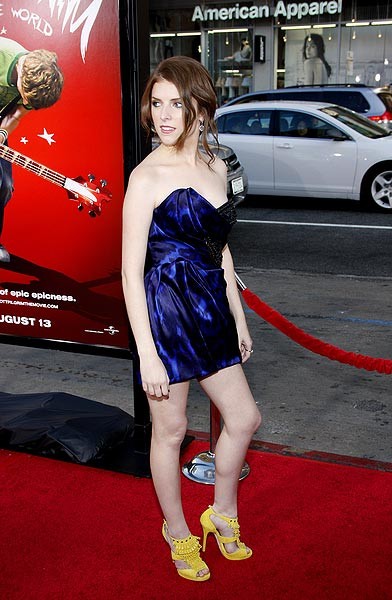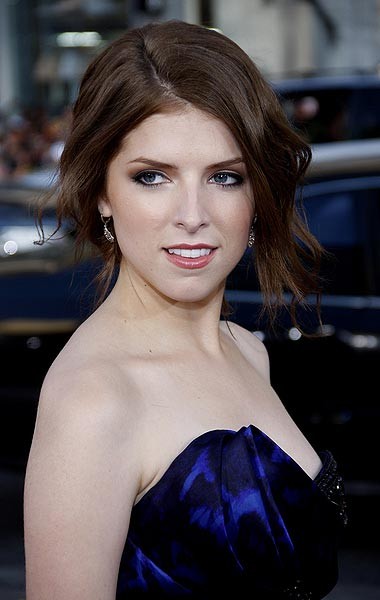 More: Celeb Photo Features | Fashion Photo Features
Click for more great Anna Kendrick pictures: