Anna Kendrick Sizzles In Lingerie For The September GQ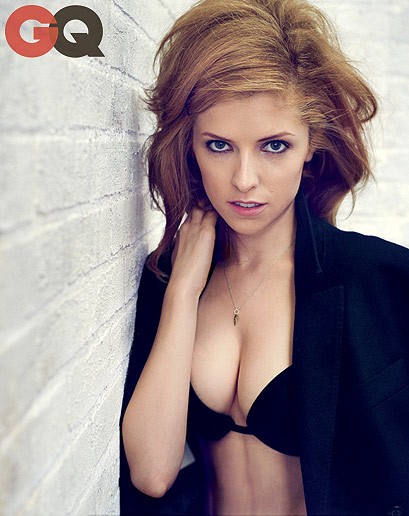 Anna Kendrick was a good choice to cast in the upcoming Drinking Buddies (out Aug. 23), because she's a big fan of beer.

The actress, who steams up the pages of the September issue of GQ Magazine in various sexy outfits, says that "every single Belgian-style beer" is her favorite kind to drink.

The Pitch Perfect star also revealed that she's gotten autograph requests from fans in the most awkward of places.

"There's something deeply embarrassing about being approached when you're holding knickers," she tells the magazine. "And it's happened TWICE!"

Check out Anna in "Drinking Buddies" this weekend, and see more of the Oscar-nominated actress in the pages of the September GQ, on newsstands now.