Anna Kendrick & Elizabeth Banks Look 'Pitch Perfect' At Film's L.A. Premiere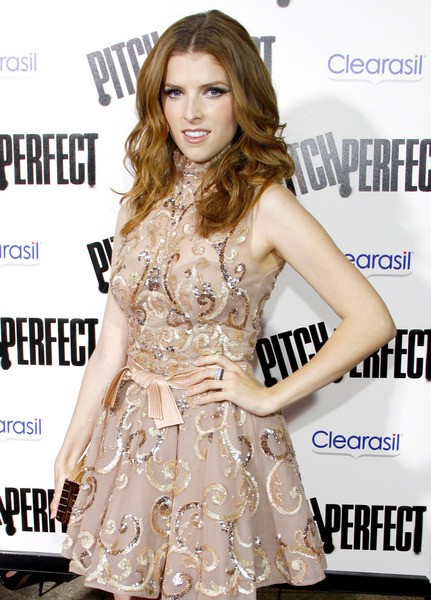 Anna Kendrick and other stars stepped out for the "Pitch Perfect" premiere in Los Angeles on Monday. Kendrick, 27,  looked lovely in a short beige and metallic frock that complemented her skin tone.
Elizabeth Banks, 38, showed off her sexy side in a strapless black dress with a cut-out on the bodice.
In the film, college student Beca (Kendrick) joins a singing group and transforms their song list for the 21st century before they embark on a major competition. The movie hits theaters on Oct. 5.
Kendrick is currently starring in the Jake Gyllenhaal film "End of Watch," which tied for the number-one spot at the weekend box office.
See more photos of Anna, Elizabeth and other celebrities at the premiere...