Anna & Hans Go Mommy-Porn In 'Frozen' & 'Fifty Shades Of Grey' Mashup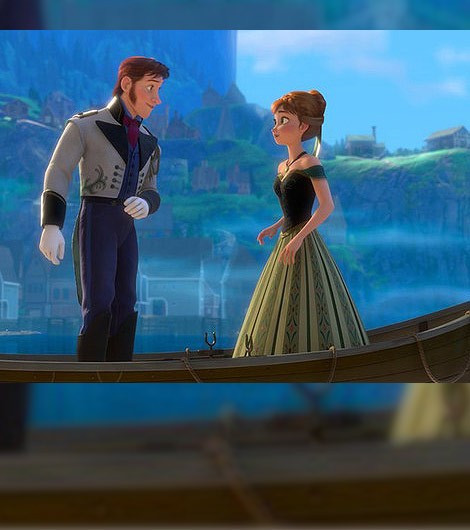 It was only a matter of time before someone found a way to mix Disney's smash hit Frozen with upcoming mommy-porn adaptation Fifty Shades Of Grey, and YouTuber Tranceart Violeta is that someone.

"Fifty Shades of Frozen" made its debut just over a week ago, and the video features the audio from the official "Fifty Shades Of Grey" trailer but with scenes from the Best Animated Feature Oscar-winner.

While Anna takes on the role of Anastasia Steele in the trailer, it's Prince Hans, not Kristoff, who gets the part as the businessman with the S&M fetish, Christian Grey.
And don't forget to look for the blink-and-you-missed-it cameo from "Tangled's" Rapunzel, who plays Mr. Grey's secretary.

"I had to! Sorry," Violeta captioned the mashup.

Fortunately Hans doesn't give us a glimpse into his Red Room of Pain.