Anna Friel Overpacked For Boyfriend's Camping Trip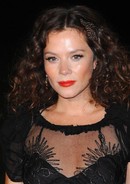 Actress Anna Friel was overprepared for a camping trip in her boyfriend Rhys Ifans' native Wales after taking a suitcase instead of a backpack.

The couple began dating after the Pushing Daisies star parted ways with David Thewlis last December and Ifans recently took his girlfriend for a country break.

Friel worried she would forget to include a vital piece of equipment, so she packed as many possessions as she could.

She tells Britain's Radio Times, "Instead of a rucksack I bought a suitcase! I didn't know what we'd need. And I learned that being out there with nothing was the important thing. We had such a good time."

But Friel was clearly impressed by the Notting Hill star's campfire skills, declaring: "Rhys made heat!"