Anna Faris Trades Her Blonde Locks For Cropped Brown Hair In 'The Dictator' (Photos)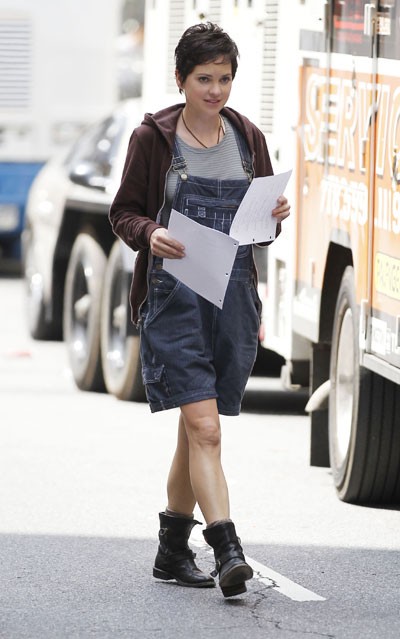 We spotted Anna Faris on the set of her new film "The Dictator" in Midtown Manhattan yesterday. We hope her brown hair is a wig because we think she looks better as a blonde. What do you think?

In one shot, she and Sacha Baron Cohen filmed a scooter scene. Cohen wore a raggedy old sweater and torn pants with a helmet containing the sticker "Free Earth Collective."
The film centers on a foreign dictator and a goat herder (both played by Cohen) as they make their way across America.