Anna David On 'Reality Matters'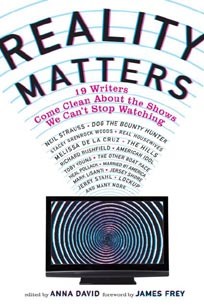 What do you get when you give a dozen writers who are hooked on reality television a pen and paper? Reality Matters. The book, edited by Anna David, is a brilliant compilation of essays by various writers coming clean about the reality shows they can't stop watching. Why do we love this genre? Why are we glued to the TV every week as if our lives would end if we didn't see who The Bachelor picked as his bride-to-be, or which wannabe star got the boot on American Idol? The book explores such shows like The Real Housewives of New York City, The Hills, Married by America, Project Runway, The Other Boat Race, American Idol, Lockup, Ladette to Lady, Big Brother, The Real World, Survivor, Celebrity Rehab, What Not to Wear, Dog Whisperer, The Bachelor, Storm Watch and Dog the Bounty Hunter.  Starpulse caught up with Anna to ask her about Reality Matters.
Whose idea was it for the book/how did this compilation some about?
I had written a apiece for a friend's anthology, Girls Who Like Boys Who Like Boys, a few years ago and ever since, I'd been trying to think of a good topic for an anthology that I would want to edit. I've never been a reality show fanatic -- as in someone who watches every single show that's out there -- but I used to write a column for foxnews.com on reality shows and appear on a show called Reality Remix which covered all the big reality shows on the air at that time. So I knew there were meaty topics amidst this form of entertainment that everyone's always deriding as the sign of our civilization's decline. And I know that when one of the shows I like -- say, Celebrity Rehab or Real Housewives of New York or Real World -- is on the air, I'm completely obsessed with it. And it occurred to me that other writers had to be equally obsessed with shows they liked. Writers are obsessive people, after all. And we're usually home all day, aching from within the depths of our souls for some new form of procrastination. So I started emailing some and my theory ended up being accurate -- the only writer I contacted who said he didn't like reality TV said in the next breath that he didn't actually own a television.
What are your favorite and least favorite reality shows to watch?
I love The Real Housewives of New York. That may be because they remind me of my most awful so-called friends from high school and it's somehow therapeutic to observe and not have to be a part of such passive-aggressive and openly hostile example of insecurity. I'm also dedicated to The Real World because they always remind me of how silly I was in my twenties. And I love Celebrity Rehab and Sober House because I pretty much love anything Dr. Drew does; also getting and staying sober is the most important experience I've ever had so combining my great passion and my dysfunctional tendency to enjoy watching the semi-famous self-destruct and then get it together is dreamy.
How did you chose what shows would be discussed on the book?
I told each writer to pick the show they liked the most and consider their piece a personal essay sort of masquerading as something about pop culture. I really wanted to find out why the writers picked what they did -- what they related to and how the show reflected elements of their own life. It may sound ridiculous but I think reality TV watching is a crucial way for people to make sense of their own behavior and to see some of the pitfalls of acting ridiculous.
If you could be on any reality show, what would it be?
Well, I'm in the process of developing one of my own but I'm too afraid of jinxing it to give any details. So that would be my dream one. Although coming on Celebrity Rehab and sharing my experiences in recovery wouldn't be so bad, either.
Anna David is a successful, smart and beautiful writer who seems to have a handle on all aspects of the media. Anna is the author of Party Girl and Bought and is the sex and relationship expert on G4's Attack of the Show. She has also appeared on countless television shows like Red Eye, The Today Show, Hannity & Colmes, Showbiz Tonight, MTV News, VH1 and E!. Her work has been featured in various outlets like Details, Maxim, Premiere, Parenting, People, Us Weekly, Razor, The New York Times, The LA Times, Vanity Fair, Playboy, Cosmo, Redbook. Self, Stuff, TV Guide, Movieline, Women's Health, Ocean Drive, Vegas, The Saturday Telegraph, Esquire UK, Teen Vogue, Variety, LA Confidential, Tatler (Hong Kong), Emmy, and msn.com.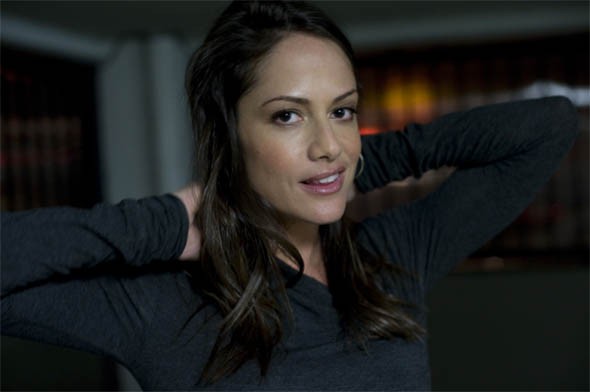 Interview by Erin Demchak
Starpulse contributing writer