Anna Chlumsky Welcomes Baby Girl, Gets Emmy Nomination For 'Veep'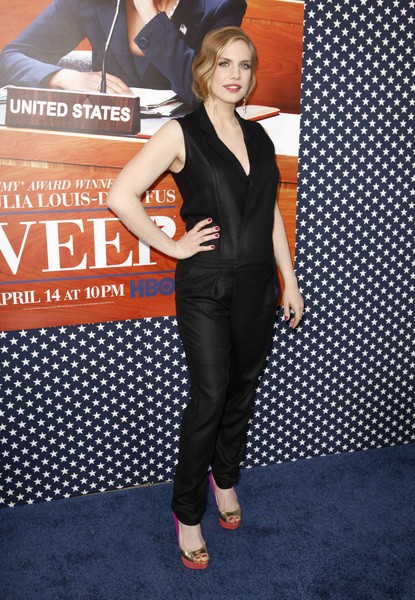 It's been a great week for Anna Chlumsky. The actress gave birth to a baby girl on July 11 and earned her first Emmy nomination today.
Chlumsky and her husband Shaun So welcomed baby Penelope Joan in New York City. The star told People.com:  "She's a really good mix between my husband and me. When she's with him, you see him, and when she's with me, you see me. She's a perfect mix. We think she has my mouth, but it's hard to tell. Even the color of her eyes, they are different in different light. But she has a really full set of hair."
The 32-year-old actress added: "It's seriously the best thing. Holding her is fantastic. It's one of the more enjoyable things. It doesn't get boring at all. I could hold her all day."
She has another reason to celebrate. On Thursday morning she heard the news that she received an Emmy nomination for her role on HBO series "Veep."
"I'm still in shock," she told People. "When I got the call I wasn't sleeping because I was breastfeeding my daughter. It was neat because it was me and my husband and my daughter all in the room getting the news at the same time. When (my manager) told me, it was that nervous, happy, appreciative laughter. I just laughed a lot! It feels really great to have your work noticed."
Chlumsky got her big break at age 11 in 1991 playing Vada Sultenfuss in "My Girl" opposite Macaulay Culkin.  After starring in a string of other films and TV projects, she finally made a comeback with "Veep."