Animated Film 'Epic' Has 'Avatar'-Like Fantasy Feel - Watch The New Trailer!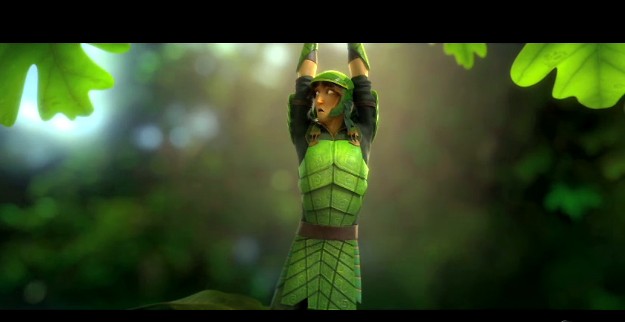 Twentieth Century Fox Animation released the trailer for its upcoming animated film "Epic" on "Good Morning America" today. The trailer is set to music, forcing the viewer to enjoy the animated CGI-candy that bursts forth from the first moment when a bird watcher finds a humming bird carrying a tiny pouch on its back.
The 3D CGI film centers on a fearless bunch of bugs that protect a garden and enlist the aid of the mythical Leaf Men to defeat the dreaded Spider Queen and keep the vegetable patch safe.  When a teen age girl finds herself magically transported into this secret universe, she must band together with a rag-tag team of fun and whimsical characters in order to save the world.
The animated adventure is based on author William Joyce's illustrated children's book of the same name. The film features the voice talents of Beyonce Knowles, Colin Farrell, Josh Hutcherson, Amanda Seyfried, and Johnny Knoxville. "Epic," from the creators of "Ice Age" and "Rio," hits theaters May 24, 2013.