Animal Rights Activists Picket Outside Liam Neeson's NYC Home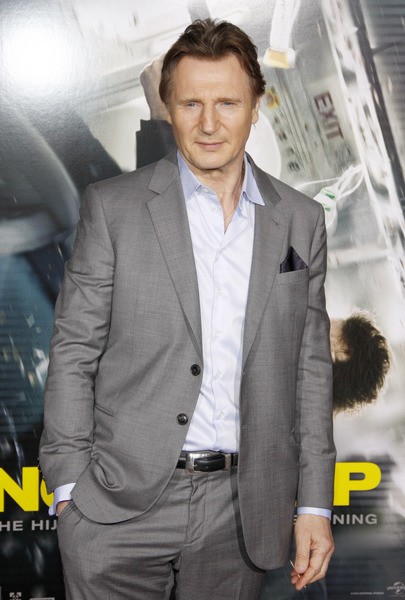 Liam Neeson's support for New York City's horse-drawn carriages has outraged animal rights supporters, who picketed outside his home over the weekend.
NYC Mayor Bill De Blasio has introduced legislation to remove the popular tourist attraction and replace the carriages with vintage cars, while Neeson has argued that the move will make many lose their jobs.
On Saturday, 50 individuals from PETA (People for the Ethical Treatment of Animals) stood outside the actor's home with signs such as "Liam Neeson: Stop Supporting Cruelty!" and "Worked to Death!"
PETA Senior Vice President Dan Mathews issued a statement to GossipCop.com: "Neeson and his carriage cronies - who are working with horse-slaughter proponents - are willfully misleading the public about the routine cruelty that horses in New York's carriage industry endure."
Neeson recently told GQ magazine that following the 2009 death of his wife Natasha Richardson he started drinking too much and has since stopped. He explained, "Never at work, never would do it like that, but this time of night? Sitting with you, I'd easily have - I'd be on my second bottle. Before we finished, I would have been halfway down a third."
He stars in "Taken 3," which hits theaters in 2016.